Partner Integrations have started on schedule! We have reached a very large milestone with the deployment of Dock OAuth as part of the Remote.com Partner Integration. The past two weeks consisted of improving the app with further optimizations and work on two main projects: Dock OAuth and Token Withdrawal.
Dock OAuth on Remote.com now Live!
You can now login to Remote.com using your Dock account. With the expansion of our partner network we hope you'll soon be able to login with Dock on a wide variety of services.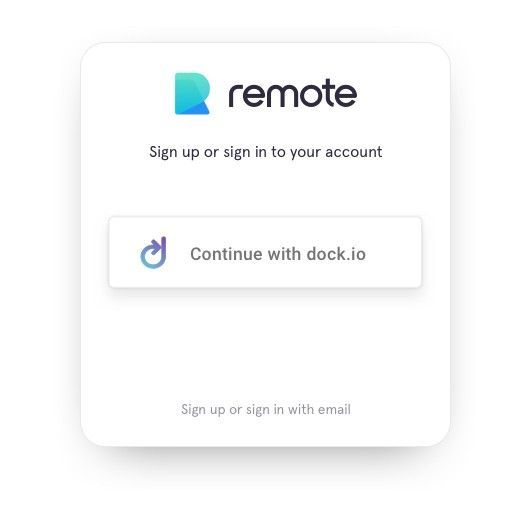 Remote.com lets new users sign up using Dock.io
Using Remote.com will now be easier, simpler, and quicker for all new users. Now all new Remote.com users are able to sign up using their Dock account.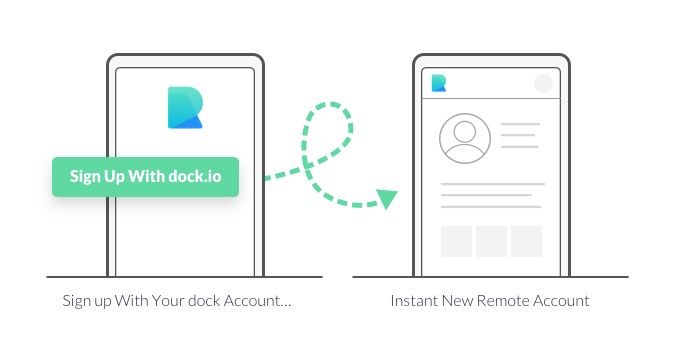 App control on Dock.io
Learn, view, and manage your data sharing preferences with third parties services like Remote.com by going to the Dock.io app. Remote.com is the start of our expansion of service providers that will allow users to connect their Dock account and control their data.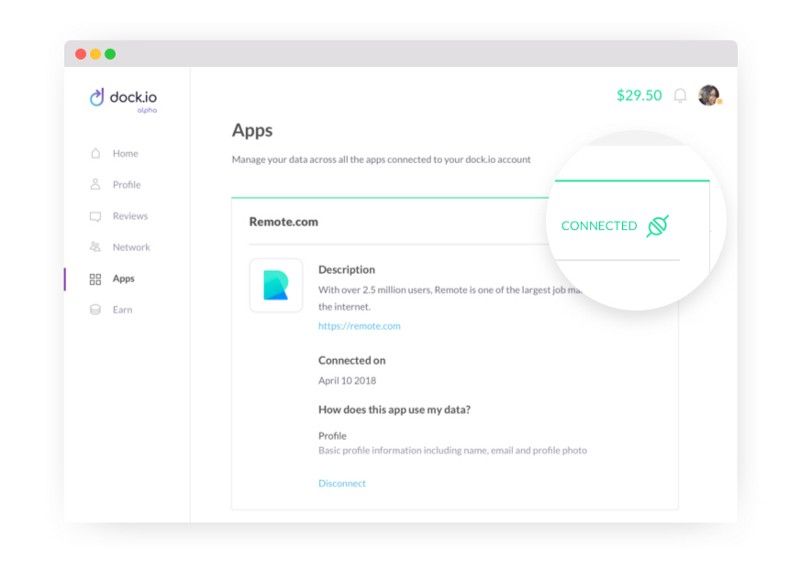 Token Withdrawal
We are now accepting requests for token withdrawals from users who have earned tokens on the Dock App. We did identify a segment of bad actors who have abused the referral system. To protect our users we are implementing multiple checks and additional screening to ensure DOCK is awarded to people truly contributing to the network. As a result of this new security improvement to our network withdrawals are delayed, but will start in the next few days and proceed over the next week. Terms and policies are outlines in Referral Program Rules.
Improved Connecting of Social Accounts
We have improved how users connect social accounts to the Dock App. Instead of relying on problematic popups we have implemented a new redirection flow that make it more reliable for connecting.