We made the most of a short month and are gearing up for a big release. Check out our February progress.
Introduced our new community portal
Visit our new community @ community.dock.io
As we introduce products and features we would love nothing more than to hear your feedback. The good and the bad - we will listen and use it to guide our efforts and decisions. We want to make it as easy as possible for you to share your thoughts and for others in the community to have insight as well. Our new community is part of a larger effort to be as transparent as we can with our efforts. Please engage!
Dock is thrilled to partner with Recruiter.com bringing one of the largest networks of recruiters in the world and additional resources for job seekers to the Dock platform. Dock and Recruiter.com are currently working together to plan integrations that enable Dock users to reach more opportunities and connect with services. This is a very exciting partnership to bring large scale adoption to Dock.
Added test to smart contracts
Last month we open sourced our plasma cash smart contracts. One of our remaining items was to release a set of tests for these contracts. As a first step, we have added some compiled contract code in /json for convenience purposes. Right now these tests are geared toward Parity Dev with some future To Dos listed in the Readme. Developers, please check them out and share your thoughts.
Voting Proposal 13
Proposal 13 is live. Tell us what type of information you'd like to verify in your profile to empower your career and life.
Our research has come up with 5 categories that represent valuable types of data. The following list is what we'd like you to choose from:
Identity - Verifying your legal identity forms the "home base" that other verified information is associated with. It allows other people to know who's name is behind the data they're receiving and builds trust between parties.
Employment History - This data is the record of what you've done in your professional life. The obvious benefit here is to job searching, but networking and advancing in your current position are also empowered by verifying this.
Certifications - A broad category that revolves around 3rd parties acknowledging your mastery in a specific area. Verifying these may be more relevant for you depending on your type of career, especially if your job doesn't require a college degree. Developers, consultants, & those in the construction industry are a few examples.
Education - Where you received a large amount of knowledge on a certain subject and one of the most falsified pieces of data on a resume. For potential employers, being able to trust this information during the hiring process will give you a leg up.
Skills - The data that lets other people know what you're good at. The scope of this is varied, and can include verifying you're awesome at keeping bees, that you excel at building excel spreadsheets, or any other mastery you have in a specific area. Is also an alternative if you possess a proficiency but there is not an official certification for it.
Refreshed logo
As a forerunner to some of our big upcoming releases and a signal of an evolving, growing brand, we wanted to give our logo a refresh. We wanted to create a logo that would be versatile enough to work well with partner sites, but still recognizable enough to stand out. So we removed the gradient color from the old logo and focused more on the geometry of the mark making it more iconic and balanced. We think it works well. What do you think?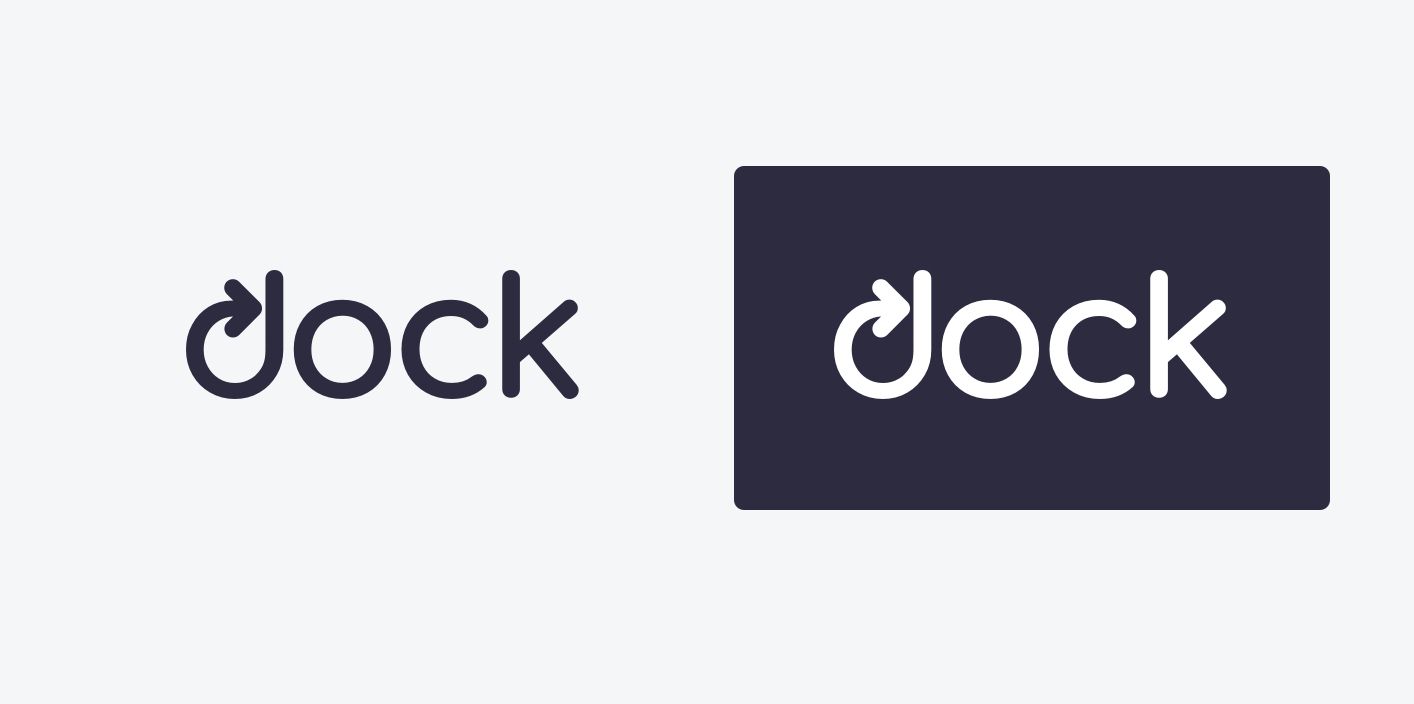 Sneak peek
The majority of our product and engineering efforts were spent working on a big release which is planned to go live in a couple short weeks. Elina's article on The Need for Verified Profiles shared insight into what we are thinking and why. This product release will allow you to verify your profile and credentials to empower job search, career and personal needs. We're very excited to introduce these features shortly but wanted to provide a sneak peek to see what we've been working on.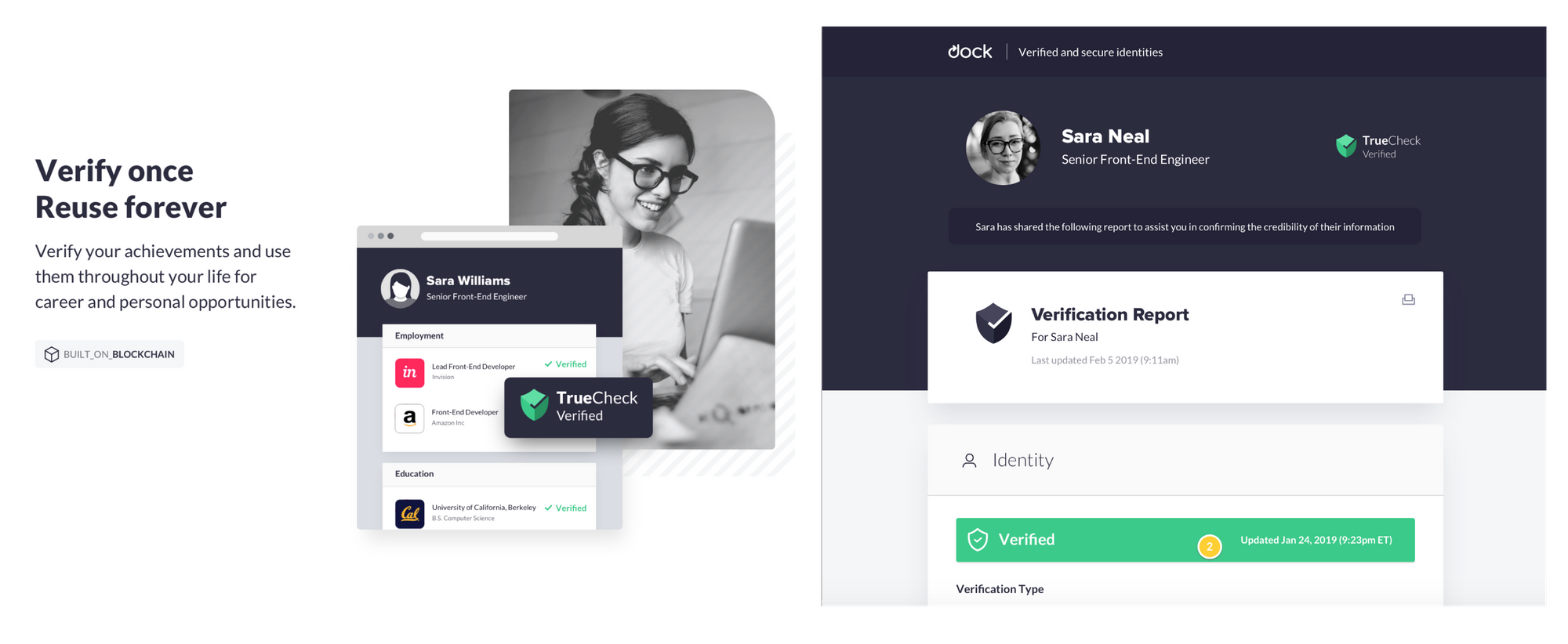 ---
Learn More About Dock: