Dock CEO, Nick Lambert, and COO, Elina Cadouri, joined the Internet Identity Workshop (IIW) on April 18-20, 2023 in California. IIW is a community-driven event that brings together a diverse group of individuals interested in digital identity.
The event has been held since 2005 and attracts a range of participants including technologists, policy makers, and entrepreneurs. Among over 300 participants, Nick and Elina met with government, company, and research representatives from organizations of all sizes.
"We enjoy participating in IIW because it's a great way to get a sense of the key trends happening in the industry and meeting people developing the same kind of technology. It's been wonderful to take focused time to dive deeper into great discussions including use cases and technology standards," said Nick.
IIW is not your typical event. It is an "unconference" where the meetings and event structure is largely driven by the participants rather than the organizers to create a collaborative atmosphere. The focus is not to promote products, but more about sharing and learning.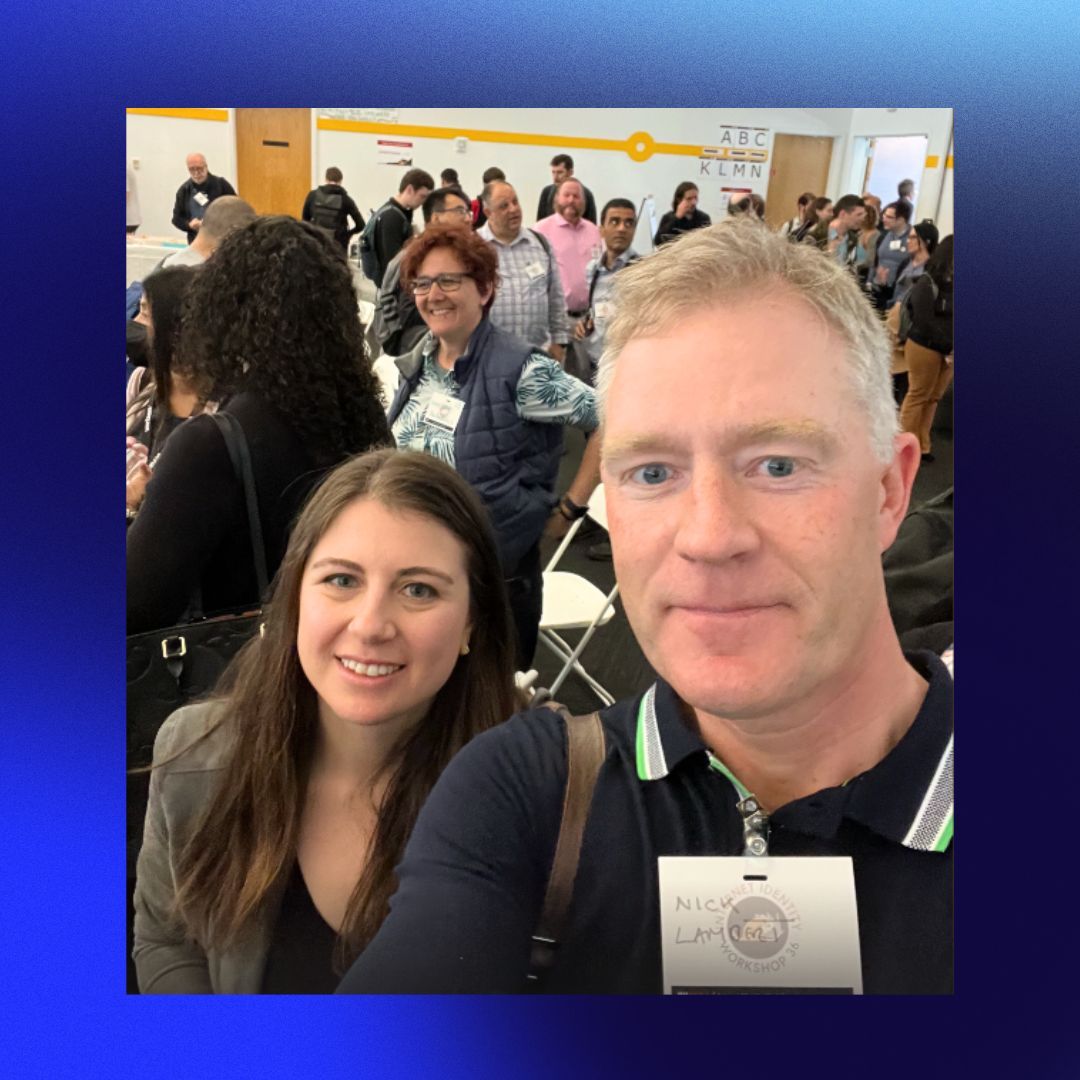 Key IIW Discussions That Emerged
Governments' Digital Identity Strategies
There was a discussion on the growing number of governments that are developing and implementing digital identity strategies. The trend is particularly progressing in the EU, Estonia, parts of Asia, and British Columbia (Canada).
In the European Union for example, the European Commission has been producing regulation for European Digital Identity, which aims to provide a secure and user-friendly way for EU citizens to access public and private services online. The proposal includes the development of a digital wallet that will enable users to store and manage their identity documents, such as passports and driving licenses, in a secure and convenient way.
Estonia has been a pioneer in digital identity, having implemented a national digital identity system in 2002. The system, known as ID-card, enables Estonian citizens to access a range of public and private services online, including voting, banking, and healthcare. The ID-card is widely used in Estonia and has been recognized as a model for digital identity systems around the world.
Product Market Fit
There is a growing need and demand for decentralized identity and Verifiable Credential technology across a variety of industries including supply chain and education. Dock is continuously getting market feedback from organizations in diverse industries including travel, healthcare, and finance to offer the best possible solutions for each use case.
We are pleased to report that we are getting early traction and seeing significant interest from organizations adopting digital identity solutions. The feedback helps drive Dock's product and development roadmap.
Impact of AI
Given the fast pace that AI is disrupting many industries and transforming the way businesses operate, the discussion of AI inevitably came up and will likely be a regular topic of discussion at future events.
Online verification is going to be a growing need as deep fakes become more and more sophisticated to the point where people can't tell who is real on both images and video, and what information is authentic. In addition to talks about the impacts AI will have on the industry, there were discussions on how organizations can leverage AI in their operations as well.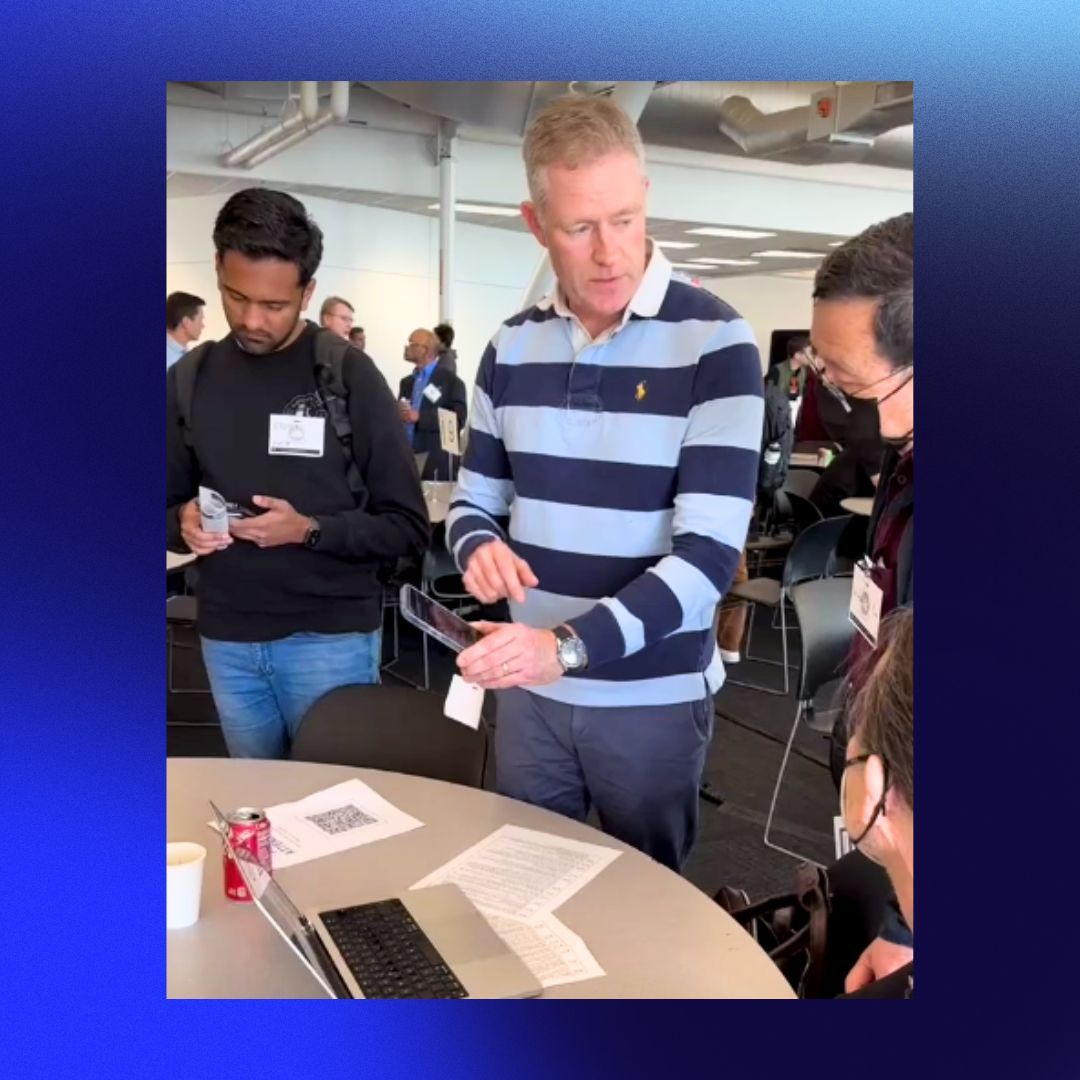 Nick and Elina did a demo of the Certs Web App, our no-code Verifiable Credentials platform, and it was very well received. People asked questions about the tech implementation and use cases. Some people were surprised to see a no-code solution that non-technical people can conveniently use because many of the current solutions are mainly used by developers.
IIW provided a valuable opportunity for Dock to learn and participate in engaging discussions on digital identity. We look forward to continuing the conversations and exploring possibilities for collaboration on future digital identity projects.
About Dock
Dock is a Verifiable Credentials company that provides Dock Certs, a user-friendly, no-code platform, and developer solutions that enable organizations to issue, manage and verify fraud-proof credentials efficiently and securely. Dock enables organizations and individuals to create and share verified data.
Dock's Solutions
Dock Certs: Web app to issue and manage digital identity and Verifiable Credentials
Certs API: Easy integration with your system to make your data fraud-proof and instantly verifiable
Dock Wallet: Easily store and manage their digital credentials and identity (individuals) and verify credentials instantly (organizations)