Over the past month, dock.io has been ramping up its efforts to expand its talented team of individuals in order to scale quickly and effectively. After several rounds of interviews with top candidates in the field, we are proud to announce two of our newest hires: Avneet Singh and Steven Pattison.
Over the weekend, I had a chance to grab these two for a quick Q & A so that the community could get a chance to get to know them!
---
Avneet Singh (CTO)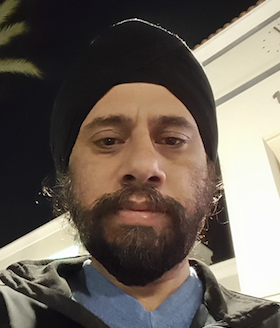 Hi Avneet! So where did you work prior to dock.io?
I've had the pleasure of working at companies such as PayPal, Cisco, and Nasa over a span of 15 years. At the start of my career, I worked as software engineer in telecom and enterprise integration domains & later moved on to architecting APIs and API Management platforms. I also started couple startups as co-founder in Automobile Dealership Management & Application Management Platform space. My most recent job was at PayPal as a Senior Engineering Manager which lasted for about 4 years.
Oh wow, what did you do there?
In general, I led architecture and API efforts for the various companies I was at. For PayPal, I managed the developer platform & emerging technologies teams where I led efforts focused on payment API's, most recently in contextual commerce space.
I have been very interested in Bitcoin & Ethereum based blockchains and also led a project at PayPal based on Hyperledger Fabric blockchain.
Tell me about what will your role be at dock.io?
I will be the Chief Technical Officer (CTO) for dock and will be involved with the innovation on technology side of things as well as the product. Initially, I'll be more focused on the product vision such as what the dock protocol should look like 6 months from now. However, I'll also help with the follow through of executing the implementation of the protocol as well as any integrations needed with partners as they come.
Very cool. How did you first hear about dock.io?
Oh just by researching interesting blockchain based products & companies. When I came across dock.io, I became interested in the concept, saw that there were job postings available, and then applied!
Well thanks for spending some time to chat with me! Glad to have you join the dock.io family.
---
Steven Pattison (Operations Manager)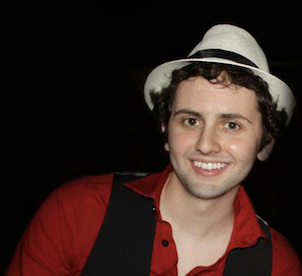 Hi Steven, thanks for taking some time to meet with me. So where did you work prior to dock.io?
I worked at Codex Worlds. It's an independent game design studio with over two dozen talented team members in design, art, sound and music, writing, programming, and all areas in between
Game design? Awesome! What did you do there?
I wore many hats. It ranged from long-term business strategies, legal matters, and partnerships on the board. I also oversaw the day-to-day operations for human resources, accounting, and even worked as a Producer for both of the games we pushed out during my time there.
So what exactly is your role with dock.io?
Operations Manager! The scope of Operations within a startup like dock.io is very broad. Day-to-day, I partner directly with Elina to help ensure operational compliance and efficiency in the areas of human resources, finance, legal, and process.
I like to summarize Operations by asking: Can the business operate today, can the business operate tomorrow, and is the business operating as efficiently as possible? There is always work to be done, and there is certainly always room for opportunity, improvement, and growth.
How did you hear about dock.io?
It's actually a great community story. I started delving into Blockchain and Cryptocurrencies late last year. The ICO is a powerful tool allowing really great projects to finance development and build up a community at the same time. Earlier this year I did a LOT of research, because I wanted to handpick a few ICOs to invest in myself, and dock.io came out as one of my favorites! Of course, US investors were not allowed to participate in the public sale. I gave the blog a follow, saw a post not long after the public sale about some open positions, and here we are!
I'm a huge believer in dock.io. The protocol really grabbed my attention. I think the world at large is opening its eyes to the reality that 'big data' is not as trustworthy and morally upstanding as we all hoped. While we have some movement through government action and messages of corporate responsibility, many of us still see it as too little too late. At some point enough is enough, and we take the necessary steps to take back control ourselves. This is a lot of what we are seeing now with the move towards decentralization and distribution, and dock.io is poised to make some real change in the way we use our data!
Personally, I love how you were a part of the community first, heard about the job posting, and then got hired. It shows that you're a true beliver in dock.io. Alright, well thanks for your time. I'm excited to have you on board. I'll talk to you soon!
---
These two new hires mark an important first step for dock.io to be able to deliver in our product. Avneet is a dynamic and creative technology leader with the ability to both understand user centric problems and motivations and execute world-class technologies to solve these problems. Steven, on the other hand, brings his well-rounded expertise in all facets of running a startup to help dock.io run smoothly. In this way, we hope to continue to meet the needs that naturally develop in a rapidly growing start-up such as dock.io.
---
We are still looking for a Blockchain Engineer, Full-Stack Engineer, and a Product Designer.