Happy International Women's Day!
I'm Elina Cadouri, Dock's Co-Founder and Chief Operating Officer. At Dock we want to take a moment to recognize the incredible contributions that women have made in the growth and development of Web3, the decentralized and blockchain-based version of the internet that is still in its early stages of development.
There has been an increase in women becoming business leaders, investors, traders, analysts, and heads of companies in the blockchain and Web3 industry. While the role of women in Web3 is growing, there is still a lot of work to be done to ensure that the ecosystem is truly inclusive and representative of all voices.
Even though more efforts are needed to support and encourage the participation of women in the development, governance, and adoption of Web3 technologies, there are fortunately many areas where women are contributing greatly in the industry.
Let's meet a few of many incredible women in Web3 and blockchain.
1) Deborah Ojengdede, CEO of AFEN
Deborah's curiosity about cryptocurrency was the initial motivation for her to explore blockchain and Web3. As she delved deeper into the technology, she began to understand its potential for creating decentralized and transparent systems that could solve some of the challenges facing Africa.  
In addition to being the CEO of AFEN Blockchain Group, Deborah Ojengbede has over 5 years of banking experience under her belt, with a diverse background that includes Strategy & Innovation, Business Development, and Women Banking.
Deborah's culminating experience is now being utilized to drive blockchain adoption in Africa through innovative Web3 protocols.
The inspiration to start AFEN
Deborah: "The inspiration to start AFEN came from the need to create a platform that connects African talents with the Web3 world, and we do this through our two products: NftyTribe and BloomOne Academy.
NftyTribe is a multi-chain NFT marketplace that provides traditional and digital African creators with unique tools and resources to reach global audiences. BloomOne Academy is a platform dedicated to educating African talents in the Web3 space, making it the go-to platform for those looking to kickstart or advance their career in the industry.
I am excited about the future of blockchain and Web3 in Africa, and I believe that AFEN has an important role to play in driving adoption and innovation on the continent. Our mission is to create a more inclusive and equitable Web3 ecosystem that empowers African talents and contributes to the development of the continent."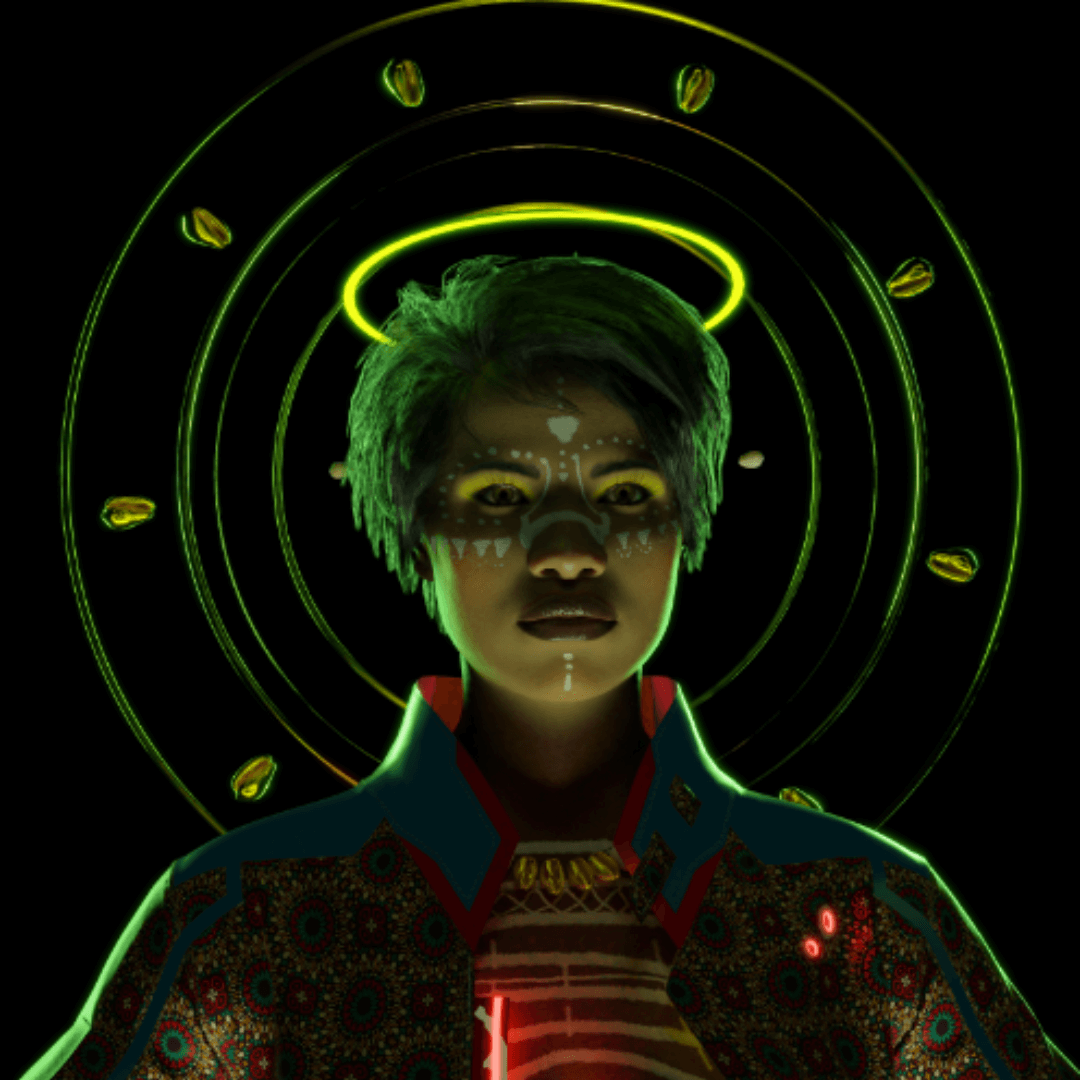 Accomplishments
AFEN and Deborah's achievements include:
Establishing AFEN as a leading Web3 startup in Africa
Building a platform that is creating opportunities for African creatives
Growing BloomOne Academy to become a trusted source of Web3 education for African talents
Developing partnerships with other leading blockchain and non-blockchain companies to expand their reach and impact
Creating a community of Web3 enthusiasts who are passionate about driving blockchain adoption in Africa
Deborah's advice for women who are interested in entering the Web3 industry
"My advice to women is to start by learning as much as possible about the technology and its potential use cases. It's also important to get involved in the community by attending events, participating in forums, and networking with others in the industry.
It is very important to be open to collaborating and partnering with other people in the space. Like it is in every industry, resilience is key! Representation matters and it would be lovely to see more women participating in the space."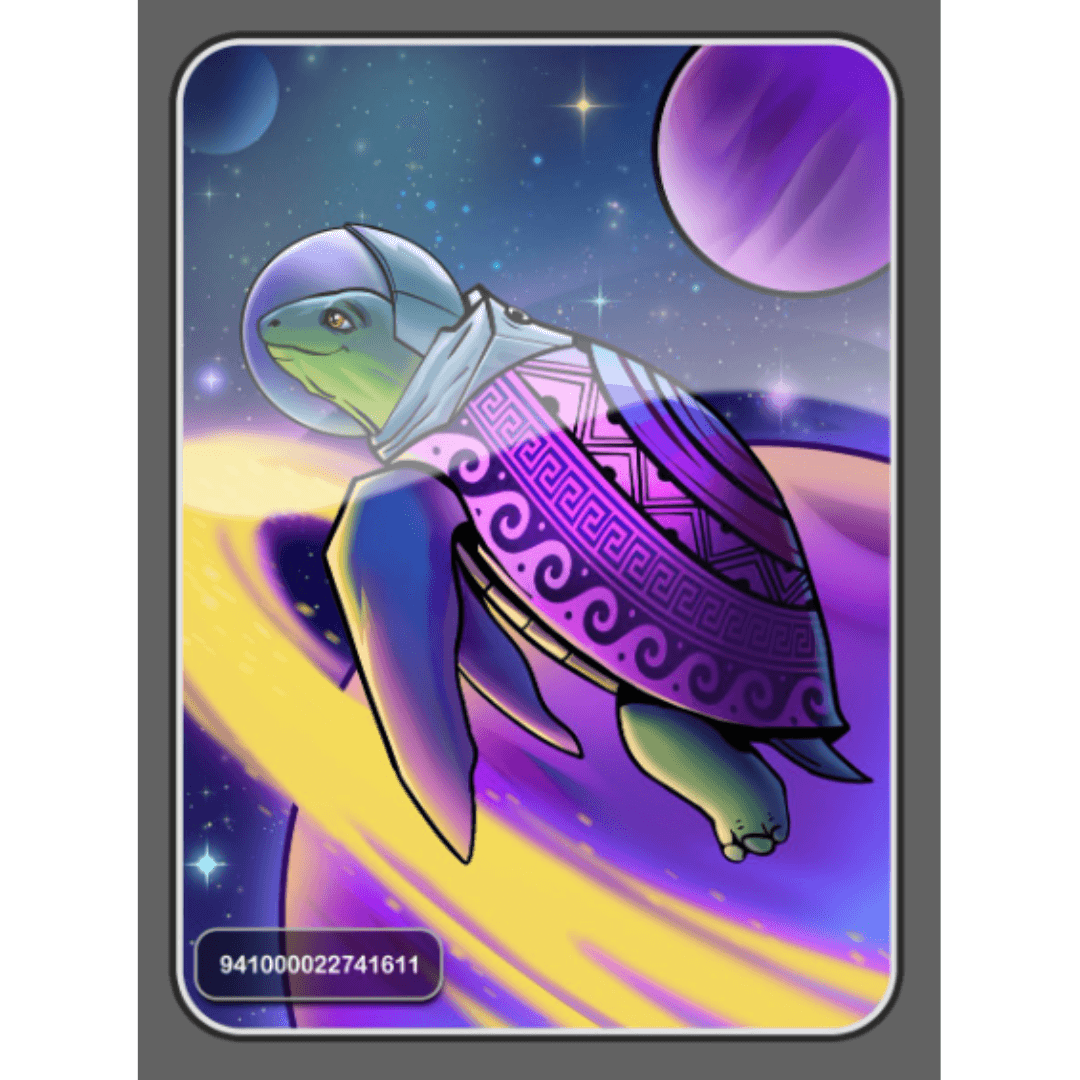 Recommended skills to develop to succeed in the Web3 industry
"The key skills that women need to have to succeed in the Web3 industry include a strong work ethic, a willingness to learn, and the ability to adapt to new developments. Women can cultivate these qualities by seeking out mentors and role models in the industry, participating in hackathons and other collaborative projects, and pursuing education and training in blockchain technology."
Check out:
2) Krista Kim, contemporary artist and founder of the Techism movement (2014)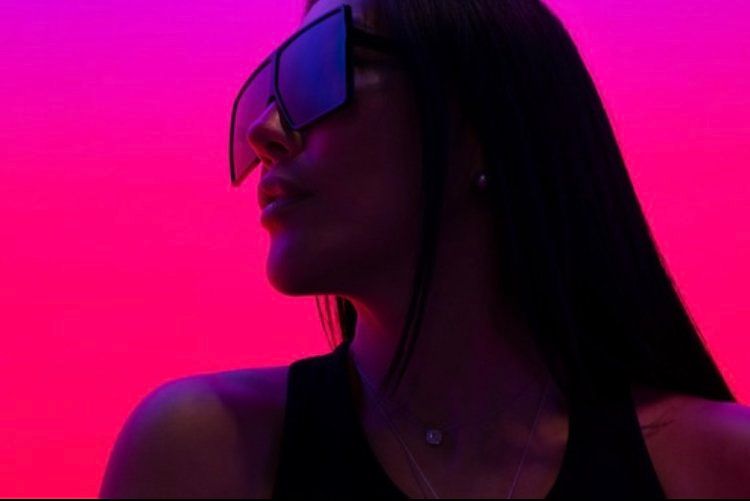 Krista first became interested in blockchain and Web3 because she saw the potential for it to revolutionize the art world. As an artist, she was always interested in exploring new technologies and how they could be used to create innovative and immersive experiences for viewers.
When she learned about blockchain, she realized that it could solve many of the problems facing the art world, such as issues of authenticity, ownership, and provenance. She also saw the potential for blockchain to create new business models that could empower artists and enable them to monetize their work in new ways.
The inspiration to begin the Techism Movement and Mars House
"The Technism Movement was inspired by my fascination with technology and its potential to create new forms of art. I wanted to explore the intersection between art and technology and create works that were both visually stunning and intellectually engaging.
Mars House was an extension of this idea, and it was also influenced by my interest in creating immersive experiences that transport viewers to another world. I wanted to create a space that was both beautiful and surreal, and that offered a glimpse into what the future of art and architecture could look like."
Accomplishments
Krista's many achievements include:
Writing the Techism manifesto in 2014 and being recognized as a pioneer in the field of blockchain art
Designing Mars House, the first NFT digital house that sold for over $500,000 USD on SuperRare
Being named a Louis Vuitton #Louis200 visionary in 2021 and participating in an art collaboration with 200 other visionaries that exhibited globally
Mars House was featured on the cover of Vogue Hong Kong 2022 as a first metaverse cover in history of publishing
Her artwork, "Bending Light" was featured on the cover of Harper's Bazaar UK's 10th Anniversary art edition in 2022
Using her platform to advocate for diversity and inclusivity in the art and tech industries
Being named the metaverse editor for Vogue Singapore in 2022
Pioneering the metaverse as a solution for the mental health crisis with Dr. Srini Pillay, MD (Harvard)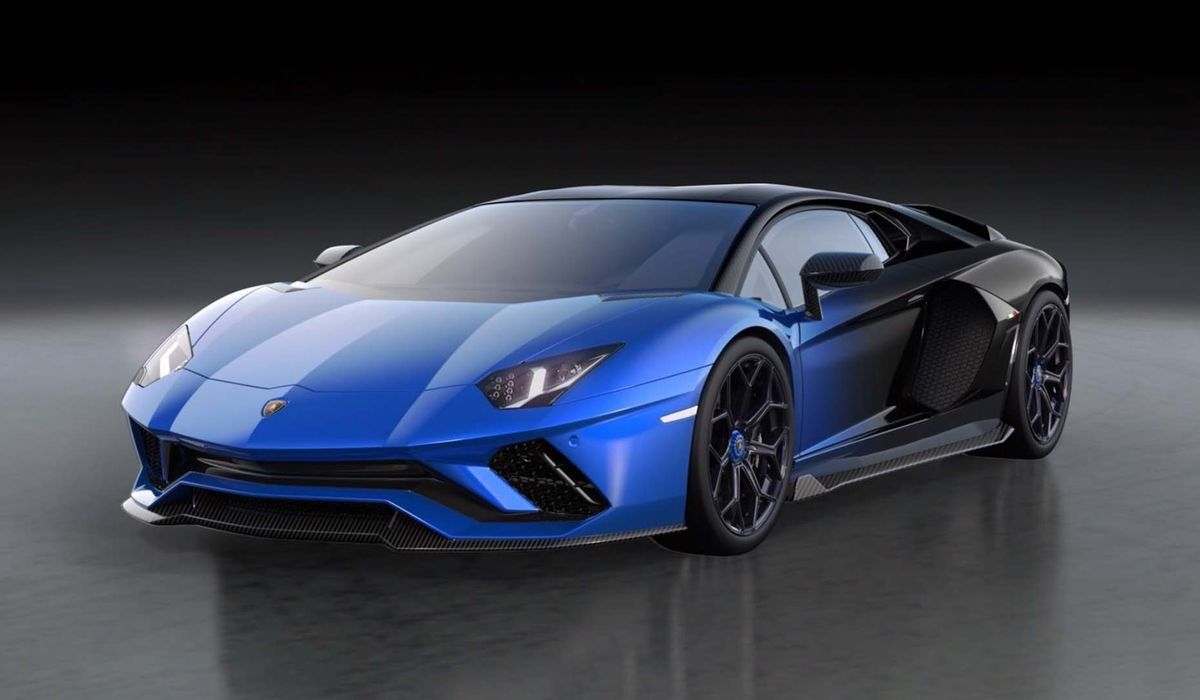 Krista's advice for women who are interested in entering the Web3 industry or building a career in blockchain technology
"Be persistent and believe in yourself. This is still a male-dominated field, but there are many women who are making significant contributions and breaking down barriers. It's important to network with other women in the industry, to stay informed about new developments, and to be willing to take risks and pursue your passions."
Recommended skills that women need to have to succeed in the Web3 industry
"The key skills that women need to have to succeed in the Web3 industry include a strong understanding of blockchain technology, creativity, adaptability, and perseverance. Women who want to cultivate these qualities can start by learning as much as they can about blockchain and Web3, experimenting with new technologies, and collaborating with others in the industry. It's also important to stay up-to-date on industry trends and to be willing to take risks and try new things.
I'm excited about the future of blockchain and Web3 and the potential it has to transform not just the art world, but many other industries as well. I believe that this technology has the power to create a more decentralized, equitable, and transparent world, and I'm committed to using my platform to advocate for these values."
Check out:
3) Leah Sams, award-winning illustrator behind the NFT Movement Power of Women
Leah fell into Web3 almost completely by chance when COVID-19 struck and virtually all of her work as a set and costume designer in theatre disappeared overnight. As she shifted her focus to illustration, graphic design, and teaching art, her partner also left a career in the music industry and became a firefighter. At the time, his colleagues were really interested in crypto and when they saw some of her digital illustrations, they encouraged her to take a look at blockchain technology and NFTs. And the rest is history!
The inspiration to start Power of Women
"When I first entered the space 18 months ago, there were very few female-led NFT projects or collections. Women made up less than 5% of collectors and there were even fewer NFT artworks that accurately and authentically represented women as the gorgeous humans we are. As a complete novice and newcomer to Web3, not only was this super daunting, but I felt a duty to proactively inspire other women to embrace this incredible new technology and drive a change.
I've always believed in empowerment through representation. Given that art is what defines most NFT collections and many Web3 brands, I felt it was vital to create artworks that are representative of the women and girls we are seeking to onboard into the space — not solely in terms of appearance, but in the representation of our journeys, our experiences, our sexuality, and so much more. It was at this moment that Power Of Women was born.
One of my first ever NFT artworks was titled "BE BOLD." Looking back on this now, I think these two words perfectly capture what Web3 means to me."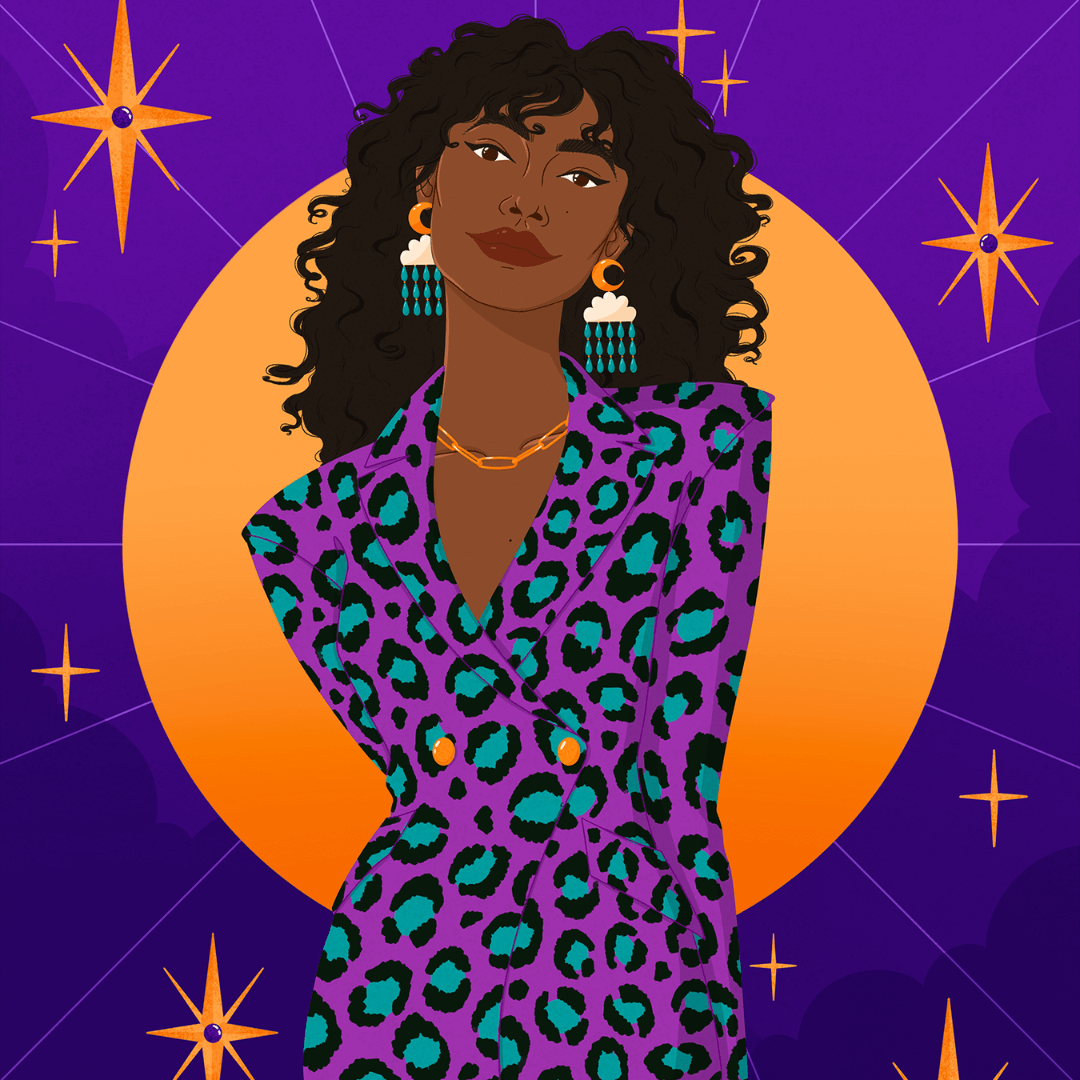 Accomplishments
Leah's achievements include:
Her artworks exhibited at the ADIDAS International Women's Month exhibition at their flagship store in London last year
Winning the NFT.NYC Diversity Award as the artist for the sell-out collection, The Royals
Collaborating with Manchester City Football Club for its sixth collaborative art drop created by Power of Women for International Women's Day 2023
"It may seem simple, but earning a living through my art has always been an ambition and I feel so grateful that I'm fortunate enough to be able to do this. But perhaps most rewarding, are the messages I receive from other women in the space who feel that my artwork represents them, has told their story, or has inspired them to pursue their dreams too."
Leah's advice for women who are interested in entering the Web3 industry
"Explore with bundles of curiosity and don't be afraid to ask questions. We're all still new here and there is so much we can learn from each other. Identify Web3 brands that resonate with you and be open to opportunities for collaboration. The NFT space moves at lightning speed and success often comes with your ability to be flexible and pivot, but without compromising on the integrity of your values or the authenticity of your work.
Web3 also offers us a far more flexible way of working than ever before, but it's important to set boundaries and allow yourself time and space to reset when you need it. And finally, treat others with kindness, love and respect, and you will be surprised at how quickly this is returned."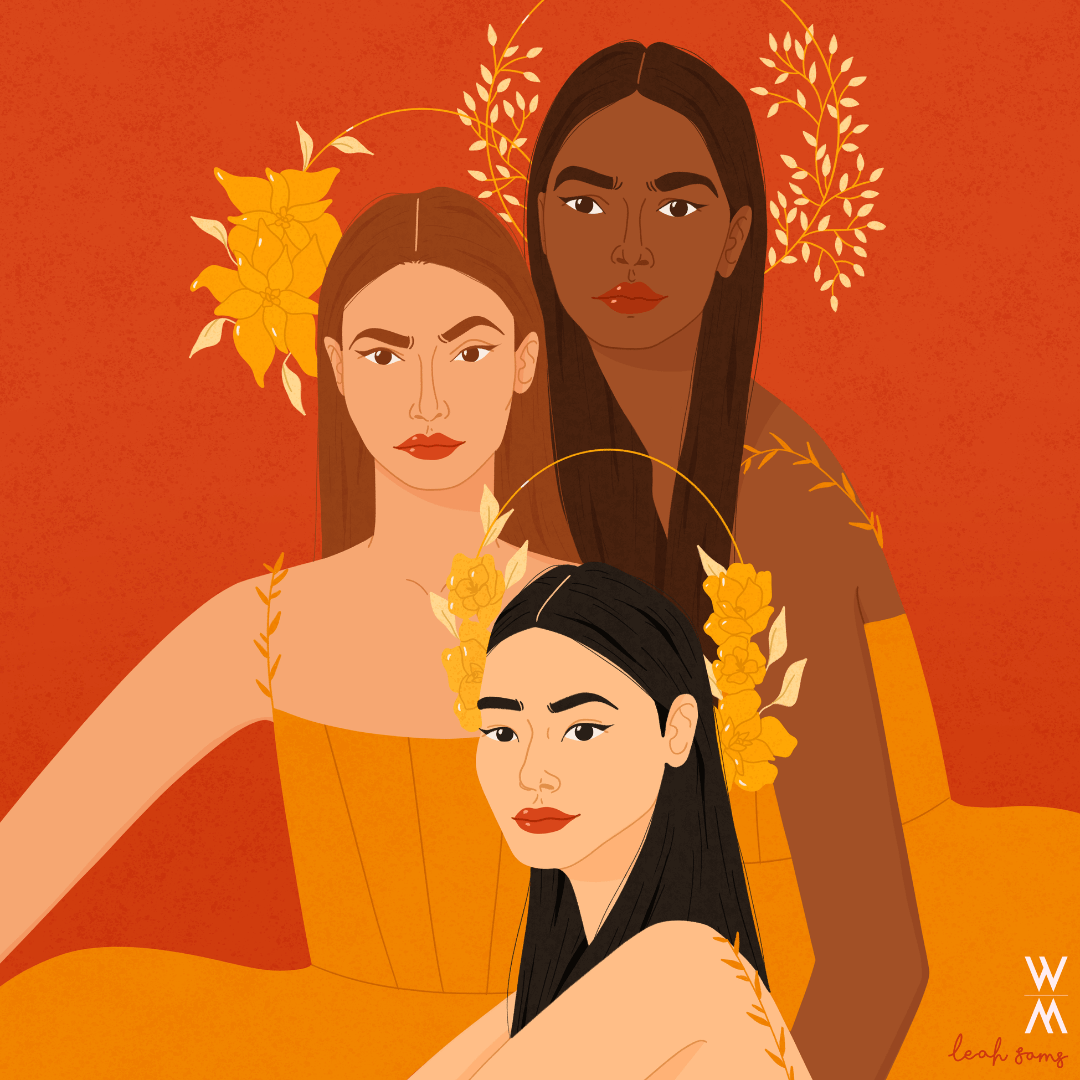 Recommended skills that women need to have to succeed in the Web3 industry
"As women, we often tend to be quiet about our skills and our achievements, but Web3 is a place to be loud and proud about your work. Don't be afraid to shout about your wins and celebrate the achievements of others too.
Perseverance is key. Success does not come overnight and showing up for yourself and others is vital. One of the most important things I've learned is the power that comes with community, and the importance of valuing your own community and the communities you're a part of. Communication, transparency, and a desire to connect with like minded souls are key as well as a willingness to learn and challenge yourself like never before."
Check out:
Other Amazing Women in Web3
It's wonderful to see the variety of projects that women in Web3 are developing, accelerating, and creating. Below are a few of many women who are making a great impact in diverse aspects of the industry.
Kathleen Brietman
Kathleen Breitman, a financial technology veteran, gained recognition as the co-creator of the Tezos Foundation, a proof-of-stake blockchain platform for smart contract deployment and peer-to-peer transactions. With an NYU degree in financial mathematics, Breitman is currently the CEO of Dynamic Ledger Solutions.
Accomplishments include:
Kathleen received recognition as one of Fortune's The Ledger "40 Under 40" for her contributions to the blockchain industry
Tezos has been used for several high-profile projects, including the French National Blockchain Project and the Tocqueville Group's digital security offering
Signing a multi-year agreement with the French esports organization Team Vitality to increase fan engagement by promoting Tezos
Brit Morin, Found of BFF
BFF is an open access community to help more women and nonbinary people get educated, connected, and rewarded in all things crypto and Web3. BFF is just one of many projects that Brit has started as a serial entrepreneur and venture capitalist. Celebrities who are involved with BFF include Tyra Banks, Mila Kunis, and Gwyneth Paltrow.
Accomplishments include:
Accolades include Forbes 30 Under 30, one of Parents magazine's Most Influential Millennial Moms, and Fortune's Most Promising Entrepreneurs
Chart-topping podcaster hosting Teach Me Something New
Author of the bestselling book Homemakers: A Domestic Handbook for the Digital Generation
Elizabeth Stark, CEO and Founder of Lightning Labs
Elizabeth Stark is a computer science lecturer at Yale University who has made significant contributions to the blockchain industry as an entrepreneur and educator. In 2016, she established Lightning Labs, a company dedicated to developing the Lightning Network, a layer-two solution aimed at addressing the scalability problems faced by the Bitcoin network.  
Accomplishments include:
Named one of the "10 Most Influential People in Blockchain" by CoinDesk in 2017 and 2018 and recognized as a "Blockchain Trailblazer" by Forbes in 2019
Collaborated with major companies in the industry, including Microsoft and Bitrefill, to integrate Lightning Network technology into their platforms
Received recognition for her contributions to the blockchain industry as a speaker at various conferences and events
Taylor Monahan, Founder and CEO of MyCrypto
Taylor is a developer who established MyCrypto in 2017, which is an open-source, client-side tool for generating ether (ETH) wallets, handling ERC-20 tokens, and interacting with the blockchain.
Accomplishments include:
Received recognition as one of Fortune's "40 Under 40" in the finance category in 2020 for her contributions to the blockchain industry
Continues to be an influential figure in the blockchain space, regularly speaking at conferences and events around the world
Led the development of MyCrypto's desktop and mobile apps
Conclusion
The extraordinary women in Web3 are at the forefront of innovation and have made significant contributions to the industry through their impactful work. As we celebrate International Women's Day, let us take inspiration from these powerful role models and continue pushing for greater representation of female and diverse innovators in this rapidly evolving industry.
About Dock
Dock is a Verifiable Credentials company that provides Dock Certs, a user-friendly, no-code platform, and developer solutions that enable organizations to issue, manage and verify fraud-proof credentials efficiently and securely. Dock enables organizations and individuals to create and share verified data.
Use Cases
Learn More