The Dock Certs Web App and API now allow you to invite team members which enhances collaboration and efficiency by enabling seamless integration of multiple people into the credential issuance and management process. The shared responsibilities ensure that your entire team can work together to meet your organization's needs.
The new Team Management feature enables you to:
Invite a team member
Remove a team member
Change team roles
Here is an overview of what each team member will be able to do: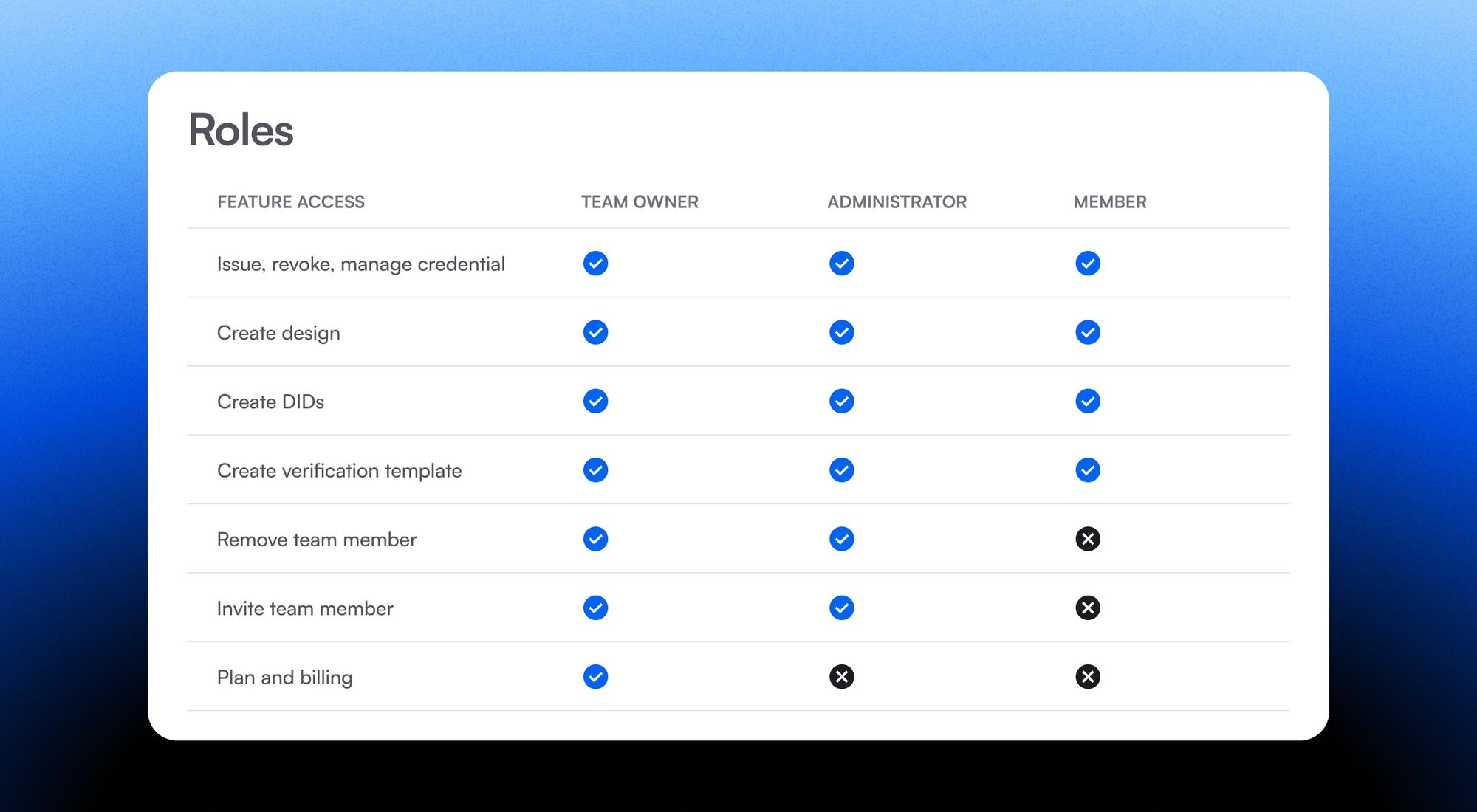 The Team Management feature is available in the Free Trial and All Plans until December 31st 2023. After that, it will only be available to customers with Business or Custom plans.
Sign up today.
Check out our issuer guide on how to use this feature.
About Dock
Dock's Verifiable Credential platform makes any data fraud-proof and instantly verifiable. It comprises the Certs API, the Certs no-code web app, an ID wallet and a dedicated blockchain. Using Dock, organizations reduce data verification costs while increasing the operational efficiency of verifying and issuing digital credentials. Individuals can fully control their data to access products and services more conveniently in a privacy-preserving way. Dock has been a leader in decentralized digital identity technology since 2017 and trusted by organizations in diverse sectors, including healthcare, finance, and education.
Customer Use Cases
Learn More