We're excited to announce the launch of the Dock Wallet on mobile, the app is now available on the App Store and Play Store. This is a significant milestone for Dock, as not only can community members now store, send, receive, and manage Dock tokens from their mobile device, it will serve as an important gateway to a number of planned Dock innovations.
The Dock team has been developing the app since March 2021 with a vision to provide a safe, secure and convenient mobile wallet for storing and transacting with Dock tokens. Importantly, Dock's Wallet App gives the token holder full control over their DOCK tokens as the wallet enables them to control and manage their own private keys, allowing them to send and receive tokens without the involvement of any third party.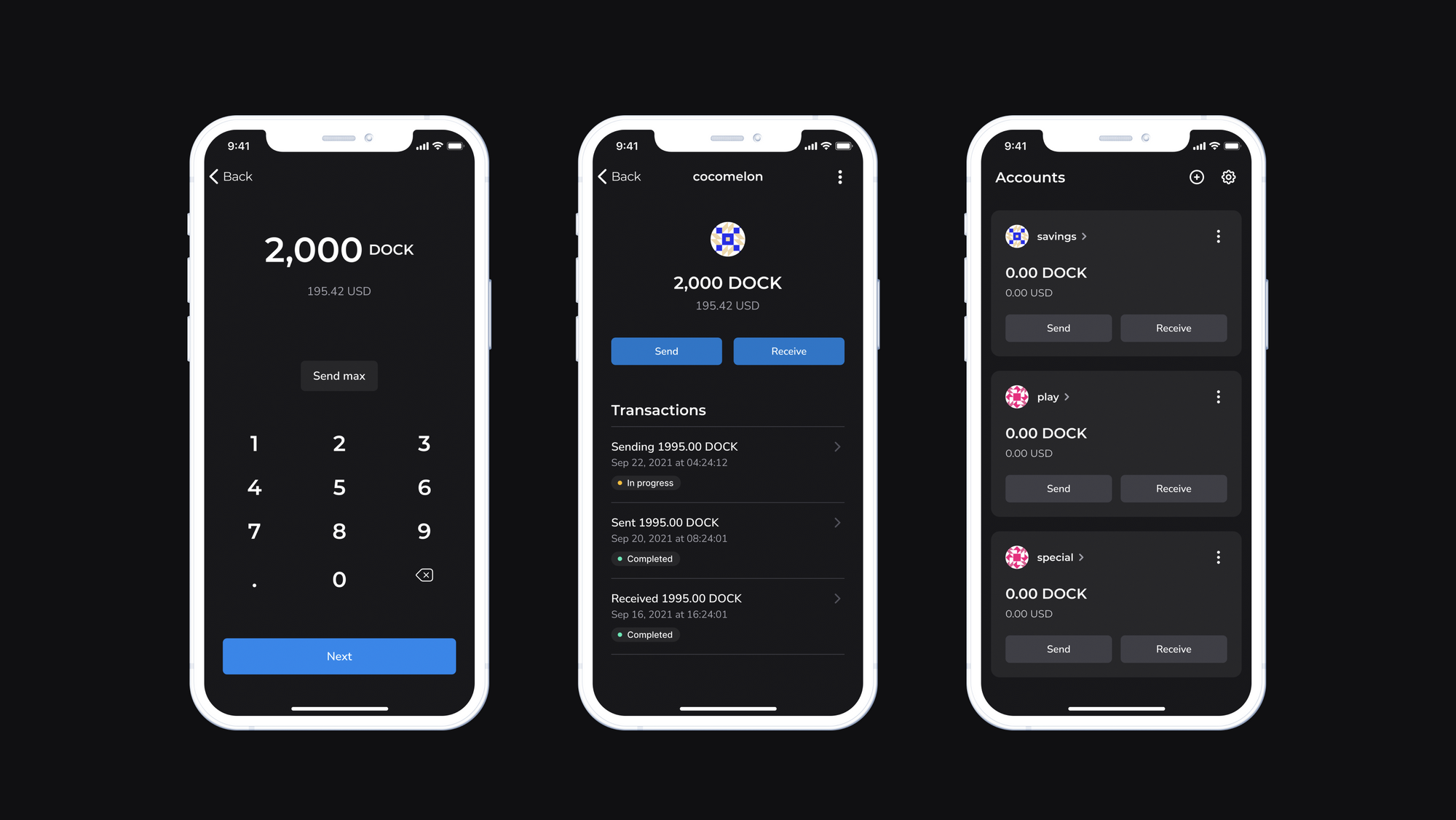 Dock Wallet App vs. Crypto Exchanges
Existing centralised crypto exchanges are in control of the tokens held on their platforms; to send, receive, lock, or withdraw cryptocurrency, the network must first approve of this transaction. With these so-called custodial wallets, there are many security considerations including; (1) them being hacked or (2) blocking your access to your account for a certain reason if they feel it's necessary.
With Dock's Wallet App, and as previously mentioned, the token holder is in control of the private key, can send, receive, withdraw, and manage their tokens without the permission or input of any third party. The user creates their own recovery phrase and can create several accounts on the App.
Work before the launch
Developing the App began on the 29th March, and engineering came into play around the 10th June. Full steam ahead, Dock relied on the community to help with beta testing which took place on and after the 22nd September. After getting some great feedback and suggestions from the community, our expert engineers worked out the bugs and took the suggestions into consideration. In mid October, the Dock team submitted the App to the App Store and Play Store - the Play Store had approved of the App within a few days, followed by the App Store a week later. By the 22nd October, the App has been approved to go live on both Apple and Android devices.
Shortly after, the app was audited by Oak Security. We've published the full report here. We are happy to announce that all discovered issues have been resolved. The audit was completed on the 6th December.
This is just the start
As mentioned above, the wallet not only represents a much improved user experience for the Dock community today, but it will also be a building block for new features. Future iterations will include the ability for individuals to receive, store and send verifiable identity and credentials, as well as staking and governance features. Watch this space...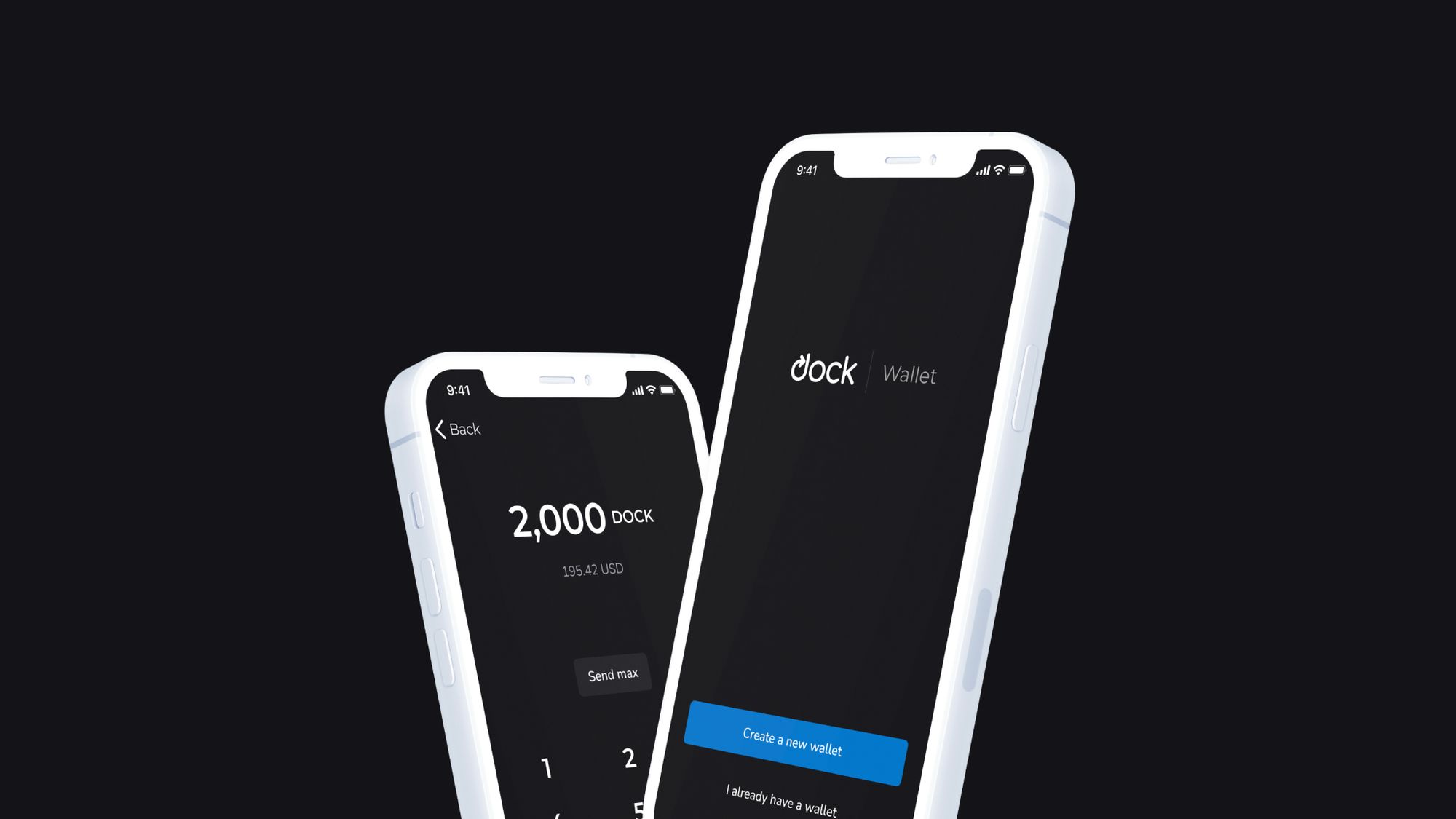 Download
Download the Dock Wallet App from the AppStore and PlayStore here.
Learn More