The Dock wallet & credential issuing platform are now Verifiable - A place for organizations to issue digital credentials and a digital wallet for individuals to store & share them.
Your Dock account has automatically moved, just login to Verifiable.com with your existing credentials to get started.
---
As we move forward from May's milestone release of the Credential Issuing Platform, our latest efforts have been aimed at continuing to improve the overall user experience- for those issuing digital credentials through Dock and for those receiving them.
With that in mind, we're excited to share our last two weeks of progress in June's mid-month update.
Issuing Platform
Successful deployment of our first Issuer on the platform - Last week we deployed a full organization on the Credential Issuing Platform. The credentials that have been issued are anchored to the Ethereum mainnet and are Blockcerts compatible; meaning that they're verifiable through blockcerts.org
Enabled uploading of custom images for organization's logos and custom credential templates - These features empower any org to maximize their brand exposure and customize the visual footprint of each credential they issue for sharing.
Significant progress on integrating metered billing - For organizations this will reduce friction and help us push blockchain adoption forward by serving organizations need for a seamless integration with our issuing platform.
Wallet
Import Dock credentials - When you receive a credential issued through Dock, you can easily view your credential and seamlessly import it into a new or existing Dock wallet.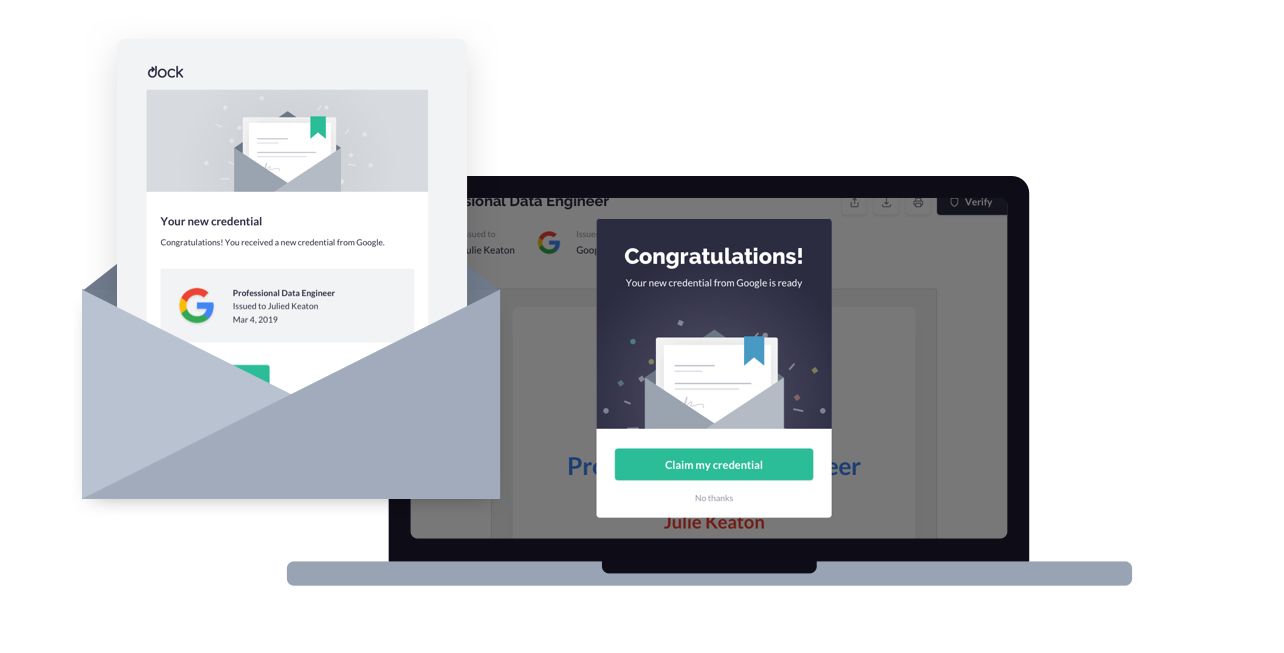 Recipient Experience testing by the Dock Feedback Team - Our awesome members of the Feedback Team have been hard at work testing out our new wallet features while providing valuable suggestions and feedback. We recently issued them a special "Feedback Hero" credential that they tested by sharing, downloading, verifying and managing it through the wallet. For this testing project & moving forward we will be rewarding our most diligent contributors with digital badges and other "tokens" of appreciation. DM a telegram mod and sign up today!
Community
Proposal 15: Preferred formats for updates - This proposal has ended, and the winning option was Video updates with AMA's a close second. Look for these formats to be incorporated in our future updates.
Governance and voting - We have updates and improvements coming to our proposal and voting process. These updates will create more transparency and greater dialogue within the community, and ensure the relevancy of the options.
---
Learn More