We're thrilled to announce the latest Dock Certs feature that allows issuers to conveniently send credentials directly from the platform to recipients' emails and Dock Wallet. Now, issuers can enjoy a streamlined process that saves time, improves efficiency, and ensures secure delivery of important credentials.
When you issue a credential by using the recipients' decentralized identifiers (DIDs), they will immediately receive the credential in their Dock Digital Identity Wallet app.
A decentralized identifier is a unique digital identifier that you fully own and control through your ID Wallet. DIDs enable you to securely receive and present their credentials in a privacy-preserving way.
Steps for Sending the Credential by Email
Let's say the Nursing Licensing Authority wants to send each nursing graduate their credential by email. They will now see a field in Dock Certs to add the recipient's email whenever they issue a credential.
1. The Nursing Licensing Authority enters Clarissa Olson's email in Dock Certs.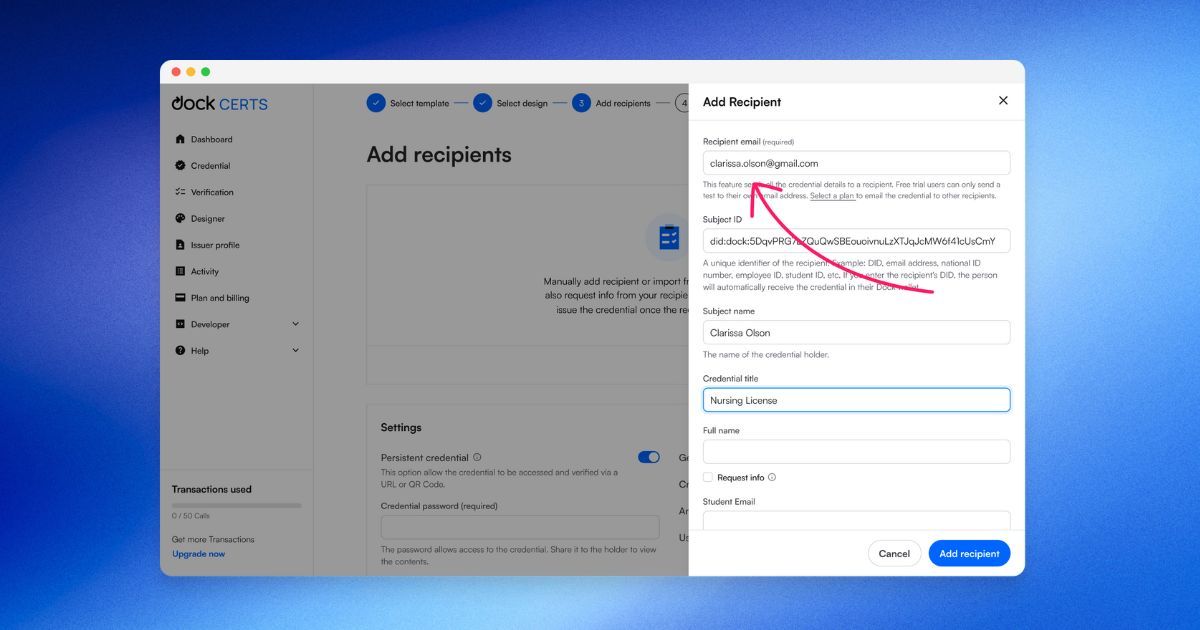 2. The Nursing Licensing Authority previews the credential and selects Send credentials.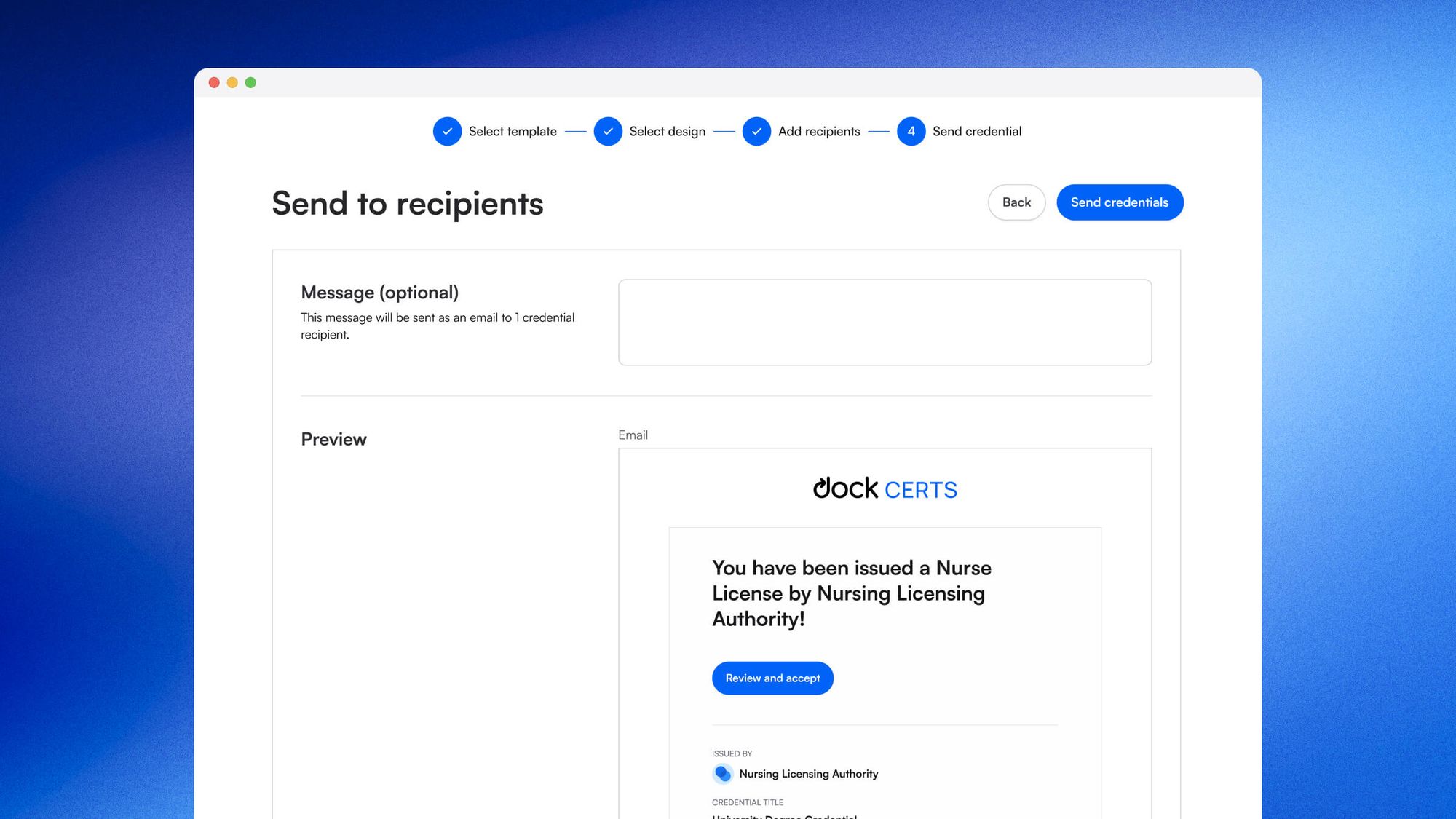 3. Clarissa will receive the credential by email as soon as it is issued from Dock Certs.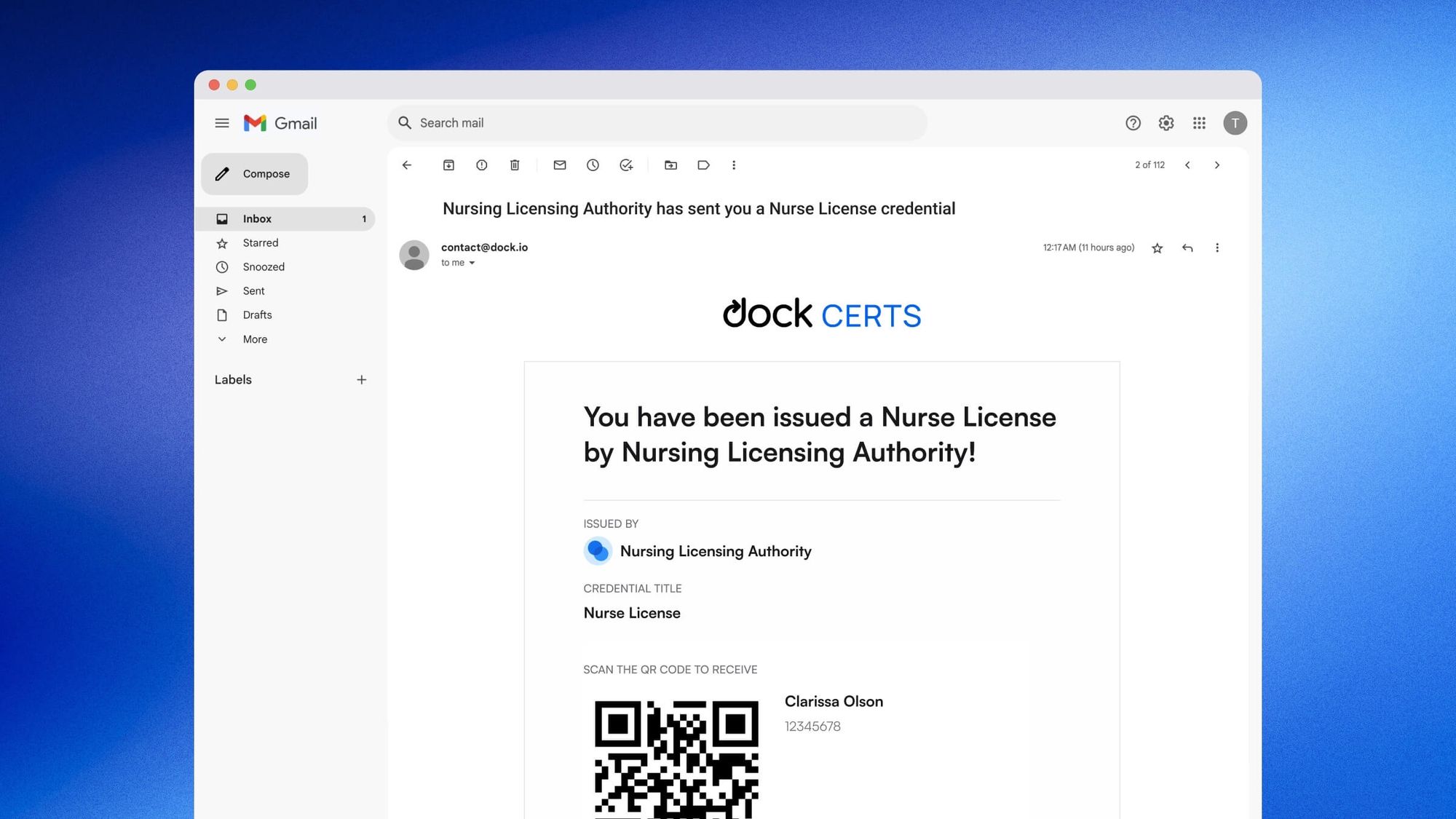 4. Clarissa scans the QR code with her Dock Wallet to import it on the app. She then gets a wallet notification saying she received a credential from the Nursing Licensing Authority. The QR Code becomes voided after Clarissa imports the credential.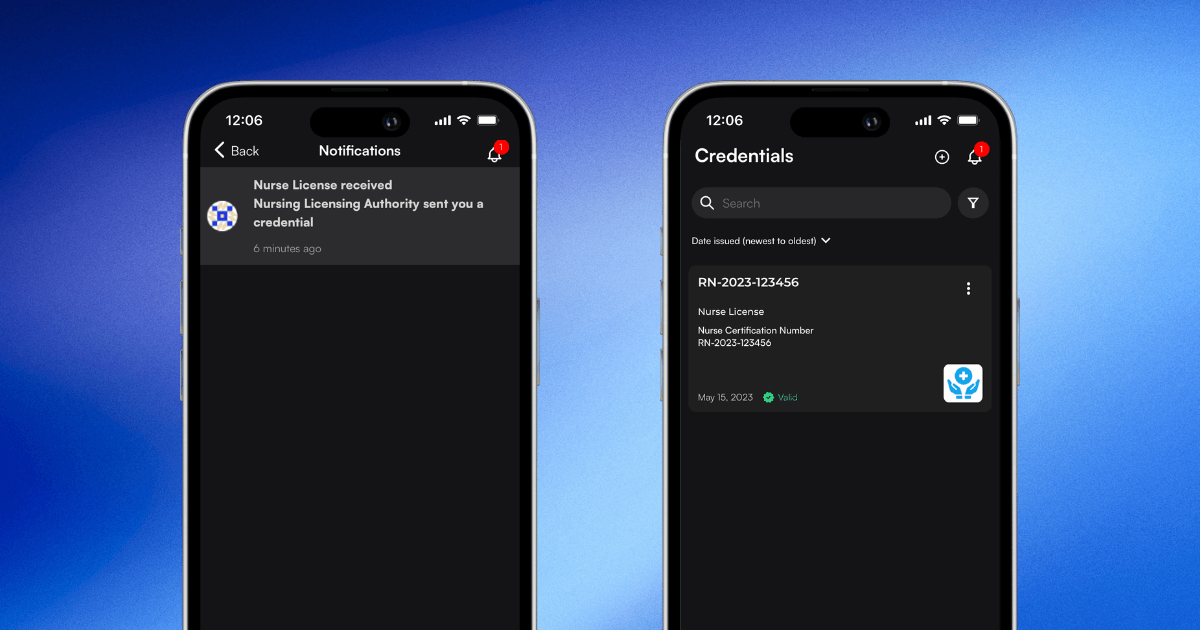 Free trial users can only send themselves a  Credential and will need to choose a plan in order to email it to other people.
See the complete Dock Certs issuer guide on how to use all of the features.
Send a Credential by DID
With our latest feature, an issuer can send a credential directly to a recipient's Dock Wallet by simply entering the recipient's DID in the Subject ID field in Dock Certs. If, for example, an employer wants to send an employee a job status credential, the employer would simply enter the staff's DID in Dock Certs and they will receive the credential directly in their Dock Digital Wallet. This feature is powered by our DID Relay Service.
The Nursing Licensing Authority sends the credential by using Clarissa's DID.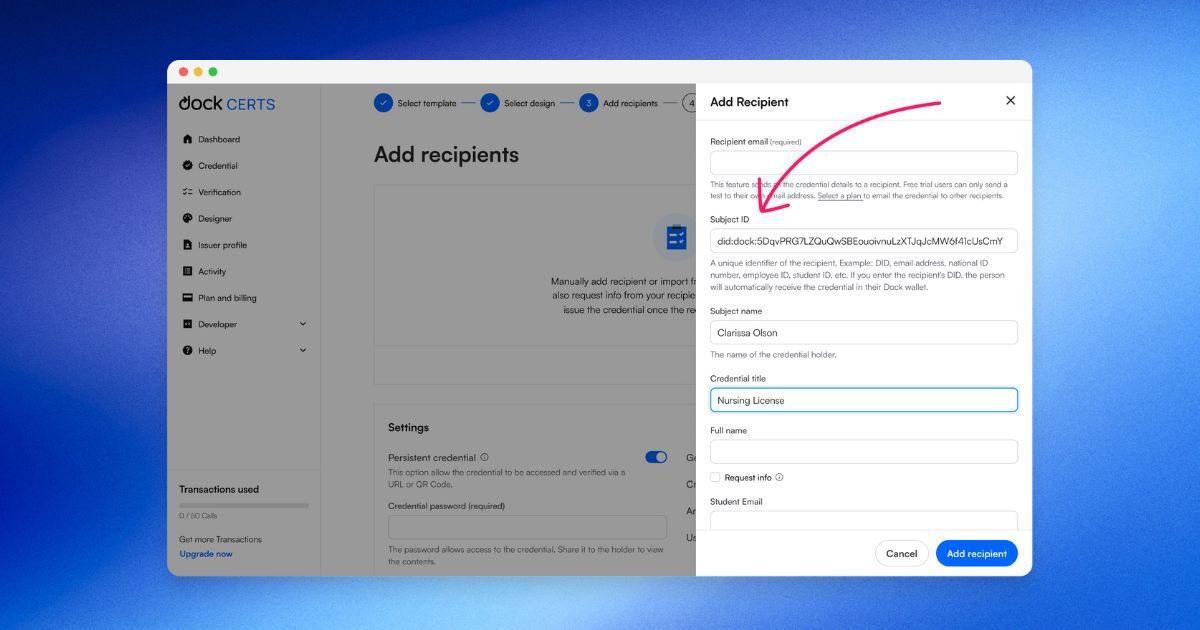 2. Clarissa receives the notification in the Dock Wallet.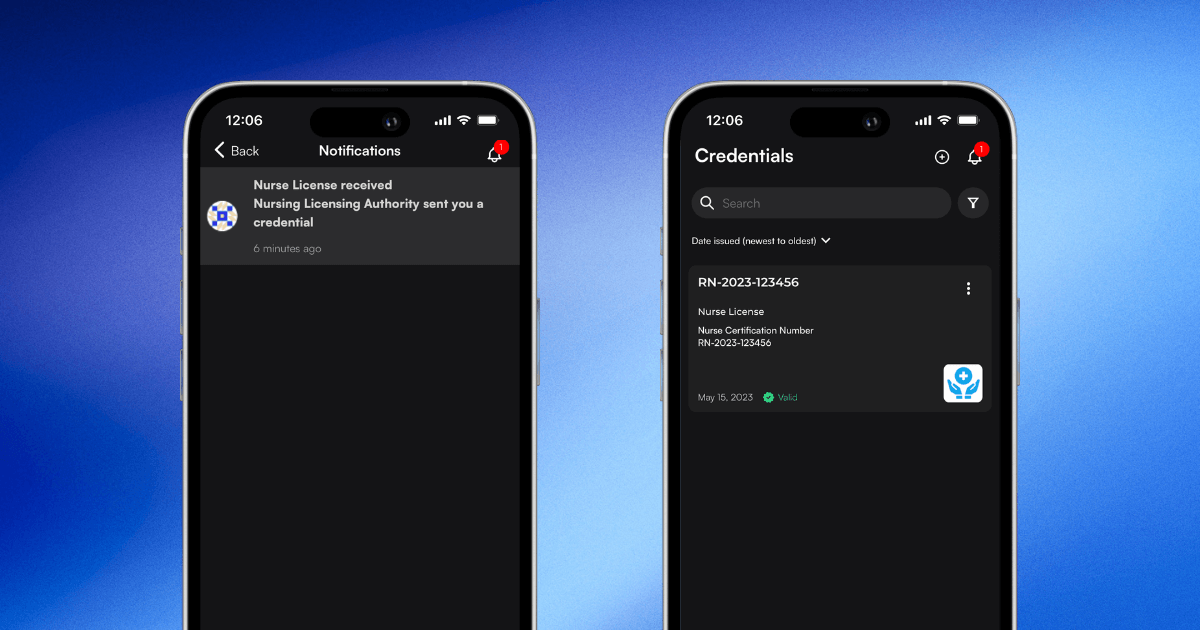 About Dock
Dock is a Verifiable Credentials company that provides Dock Certs, a user-friendly, no-code platform, and developer solutions that enable organizations to issue, manage and verify fraud-proof credentials efficiently and securely. Dock enables organizations and individuals to create and share verified data.
Dock's Solutions
Dock Certs: Web app to issue and manage digital identity and Verifiable Credentials
Certs API: Easy integration with your system to make your data fraud-proof and instantly verifiable‍
Dock Wallet: Easily store and manage their digital credentials and identity (individuals) and verify credentials instantly (organizations)
Partner Use Cases
Learn More