By now, you've received an email from us inviting you to participate in our very first vote. We are excited to involve the dock.io community so early on in the development of our project through governance.
As you can see below, we gave you two options to decide on when to unlock the DOCK tokens: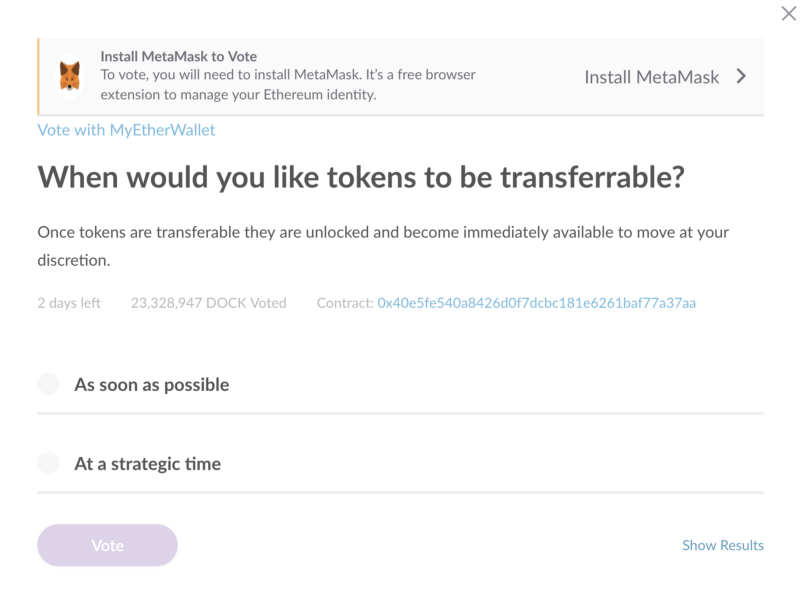 So far the vote has been pretty close with over 480 unique votes with two days left to go. But the most exciting part has been watching the community discuss and campaign in a truly democratic fashion why they believe one is better than the other.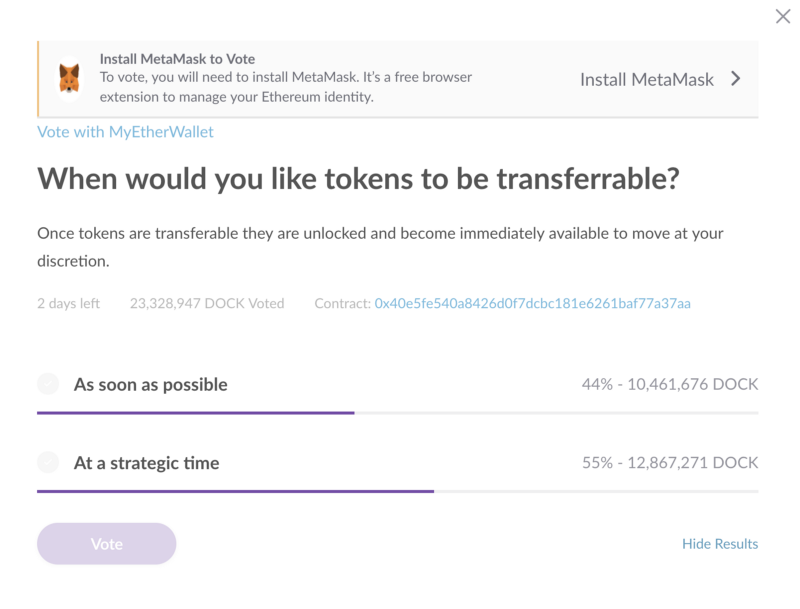 If you participated in the token sale and haven't voted yet, you can join the community by utilizing your DOCK tokens to cast your vote! Our voting protocol is live on the Ethereum Mainnet. It works by detecting your tokens to vote, but not charging you any DOCK for it. The only fee you pay is a minimal gas fee to the Ethereum network for the transaction.
This is the contract address to vote:
>0x40e5fe540a8426d0f7dcbc181e6261baf77a37aa
You can learn more about the voting process through our website:
How does voting work?
Voting Requirements You must have a balance of DOCK tokens in your ETH wallet (DOCK tokens earned in the dock.io app…

help.dock.io
We've also open-sourced our protocol on github! Come check it out:
How does voting work?
Voting Requirements You must have a balance of DOCK tokens in your ETH wallet (DOCK tokens earned in the dock.io app…

help.dock.io

Learn More