Today we're thrilled to announce that Trust Wallet has added full support for Dock tokens. You can now hold your $DOCK securely within the Trust Wallet app.
Why Trust Wallet?
Since its acquisition by Binance earlier this year, Trust Wallet has been on a tear. Previously built for 4 networks, they've added a ton of new functionality and taken several steps towards becoming a Universal Crypto Wallet. When compared to other wallets, they offer some distinct advantages:
Convenience
As a mobile app, Trust Wallet users can have access to their crypto funds and tokens from anywhere.
Trust Wallet users can enjoy the perks of future deep integrations between Binance and Trust.
Trust Wallet's built-in Web3 DApp browser allows users to access decentralized applications, instantly buy and sell Ethereum/ERC20/ERC223 tokens, and collect digital assets.
Token holders who use Trust can get full support via email and social channels.
Trust Wallet was fully audited by a leading security firm to ensure the safety and integrity of the application.
Users can protect their crypto funds by adding pin and/or biometric authentication. Even if your mobile device is unlocked, the app will require separate authentication in order to access funds.
The app is fully decentralized — users have full control of their private keys stored on their devices only. No one can access your funds but you.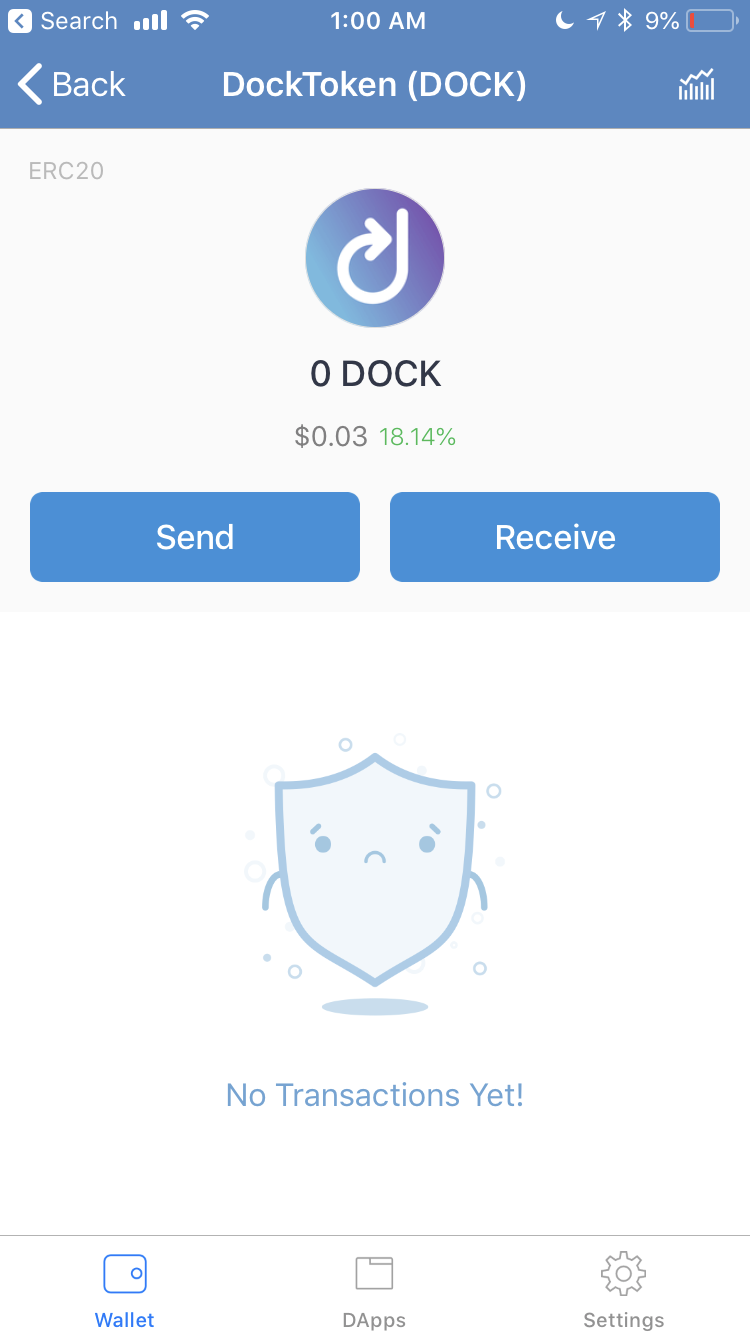 How do I get started?
First, download the Trust Wallet app from either the iTunes App Store, Google Play, or download the Android APK.
If this is your first time using the Trust Wallet app, just load the app and a multi-coin wallet will be created by default. Click + in the top right of the wallet tab and search to enable $DOCK.
If you're already a Trust Wallet user, just load the app and search for Dock. If you don't have a multi-coin wallet, head to Settings > Wallets and create a new multi-coin wallet. You can then return to the home screen and add DOCK. (If you need to transfer coins/tokens from your previous Trust Wallet, just follow their instructions here.
For more info on using Trust Wallet with $DOCK, check out our support article on wallets.
---
We're thrilled to be able to offer our token holders another place to store their $DOCK, and look forward to seeing what's next from Trust Wallet.
Questions?
Comments or questions about Trust Wallet + Dock? Feel free to contact our Support team at support@dock.io. We love hearing your feedback!
You can also:
Learn More