The dock.io team has been working hard on a few different efforts. Here are a few of the things that we have been working on over the last couple of weeks.
Redesigned Web Pages
We are proud to present our updated web page designs which describe our vision for dock.io. With these updated pages we are confident that the problems that we are addressing with dock.io will be clear to everyone.

Dock.io Gateway Stage 2
We have completed stage 2 with the ability for applications to be notified via webhooks when user data is available.
Stage 2 serves a few purposes:
Makes application connecting easier for 3rd parties
Ensures user data is up to date in all applications they have connected
Performance boost by reducing the number of calls as 3rd parties won't have to periodically check for updates
Stage 3 is underway which is the final stage for the initial release of the gateway, which we are very excited about.

Connections
We have further optimized the connection request process within the Dock app. While dock.io is not a social network, the app serves as a place to manage all of your social connections across the web, so managing connections is an essential feature within the app. You can now send, receive and manage connection requests.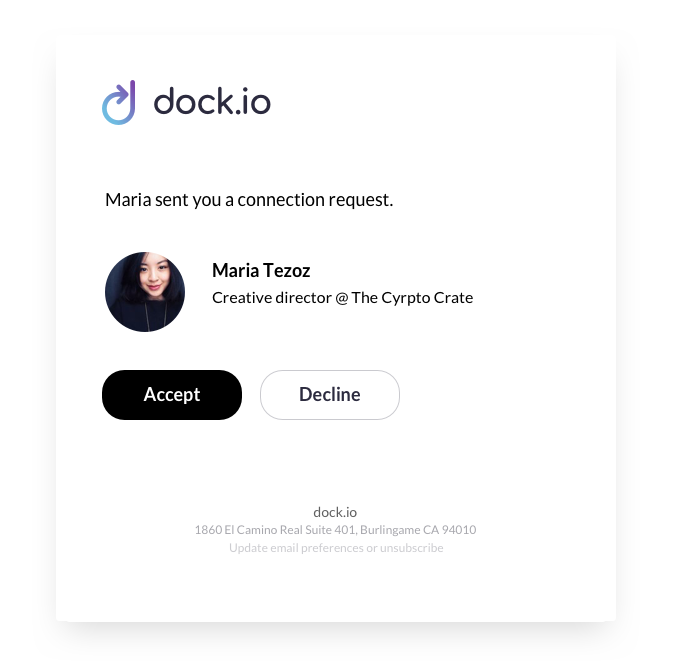 Collection of Bug Fixes
We spent time cleaning up our app and fixing some bugs. One to note was showing correct state for contact on network page if contact has been sent a connection request or invite. Another to note was fixing notifications about users receiving connection request or connection accepted.
Help Us Prioritize Our Roadmap
Reminder to all DOCK token holders to please cast your vote on the new pollsto help us prioritize the roadmap and determine what to build next.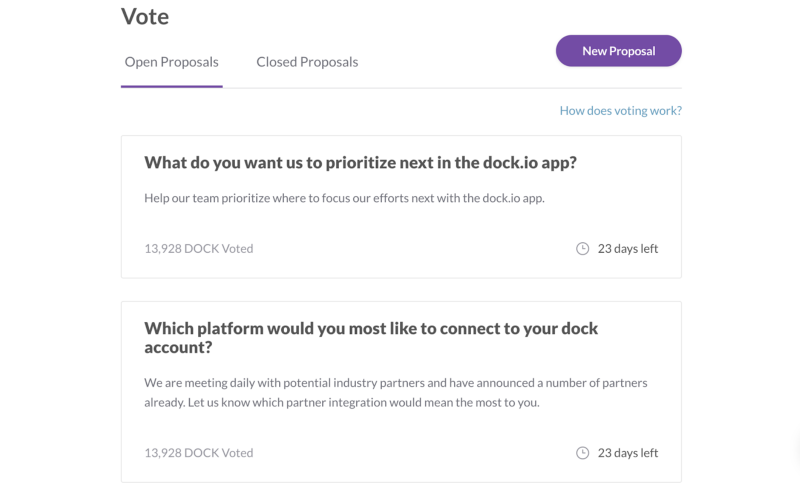 In case you missed our previous Dev Updates

---
Learn More