Over the past quarter, we have been tirelessly working behind the scenes to offer new product releases, features, and enhancements based on customer feedback. We also announced our latest partnership with Merit Protocol to reduce loan underwriting costs, sponsored a decentralized identity hackathon, and presented at the Internet Identity Workshop Conference in California.
Check out all the highlights below.
New Partnership
Merit Protocol, a platform that connects employers with financial service companies to enable employees to get better access to financial services, has integrated Dock's Verifiable Credential technology in their system.
By using Verifiable Credentials, Merit Protocol will enable employers to issue fraud-proof and instantly verifiable employment history and income data in a privacy-preserving way. It is anticipated that this will reduce the cost of the loan application process by up to 10 times.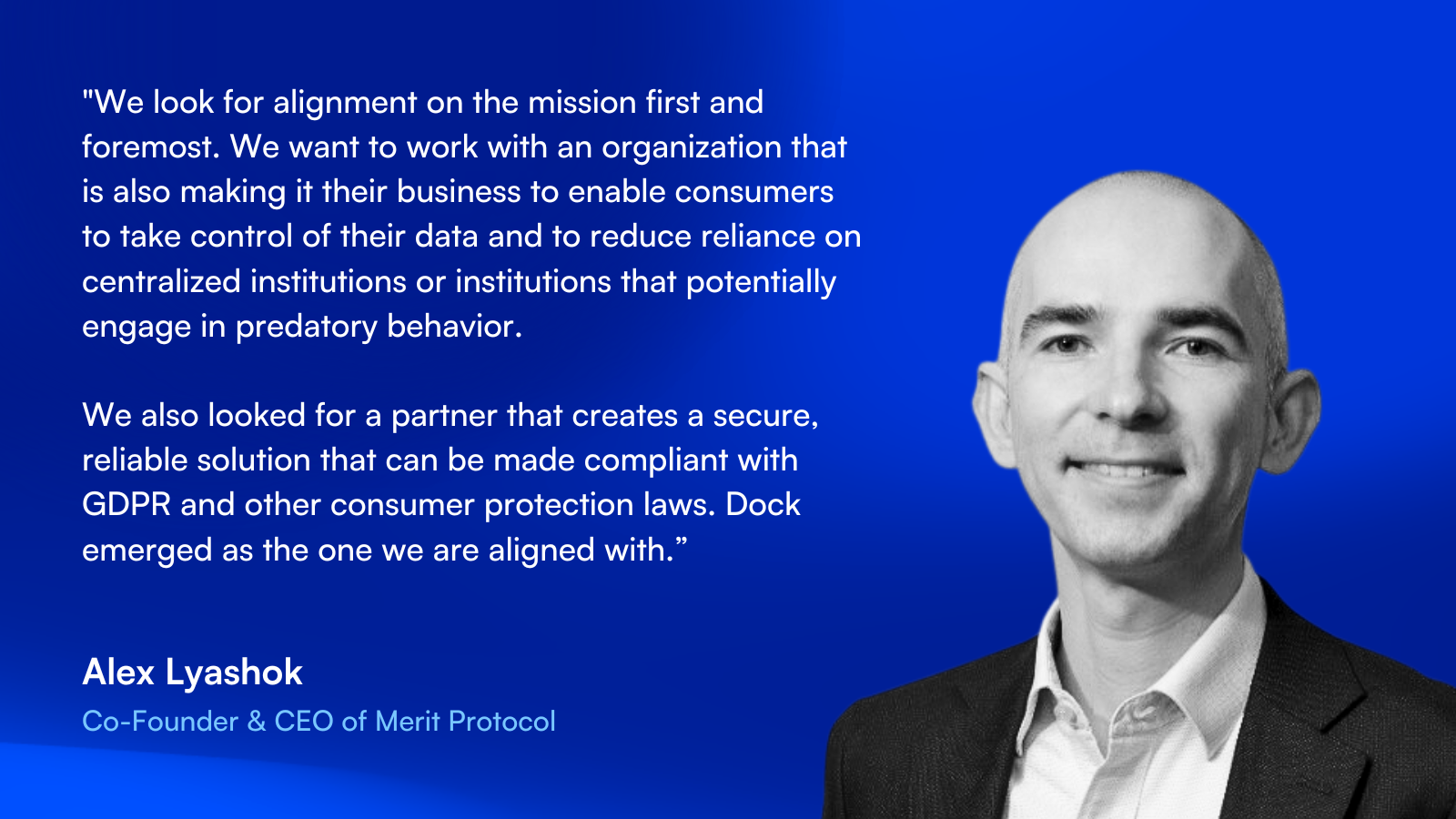 New Product Features and Releases
This feature enables users to create custom credential templates to accommodate their specific needs and a variety of use cases including identity documents, membership associations, and professional licenses.
Benefits of the Custom Credential Template Builder
Efficient: Organizations can easily create custom credentials without knowing any code
Cost-effective: The no-code solution increases savings by reducing the need to hire developers to build a custom solution
Reliable data: Verifying organizations such as employers or financial institutions can be assured that the data on the custom credentials is reliable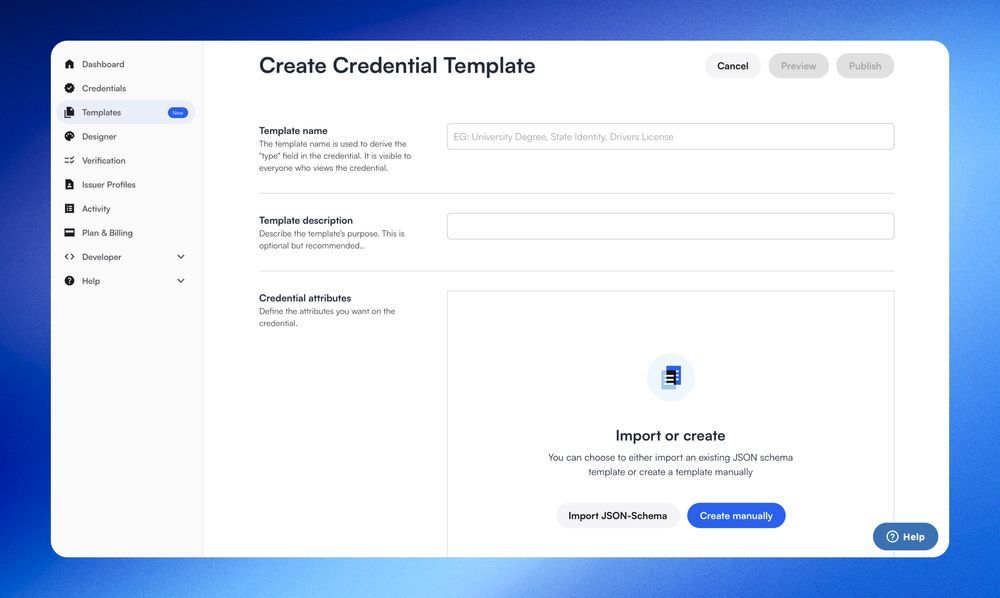 These features make it easier for users to find and manage their digital credentials.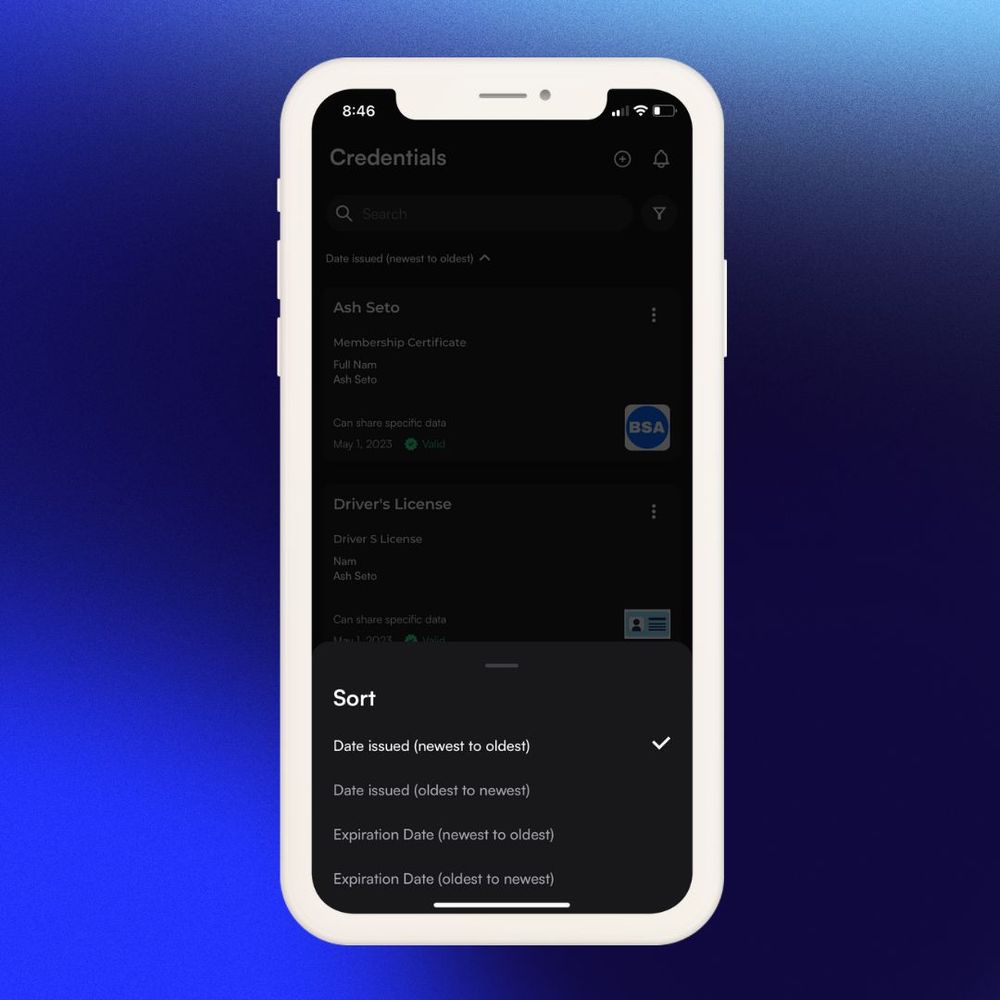 Issuers can now conveniently send credentials directly from the Dock Certs platform to recipients' emails and Dock Wallet. This feature will help them save time, improve efficiency, and ensure the secure delivery of credentials.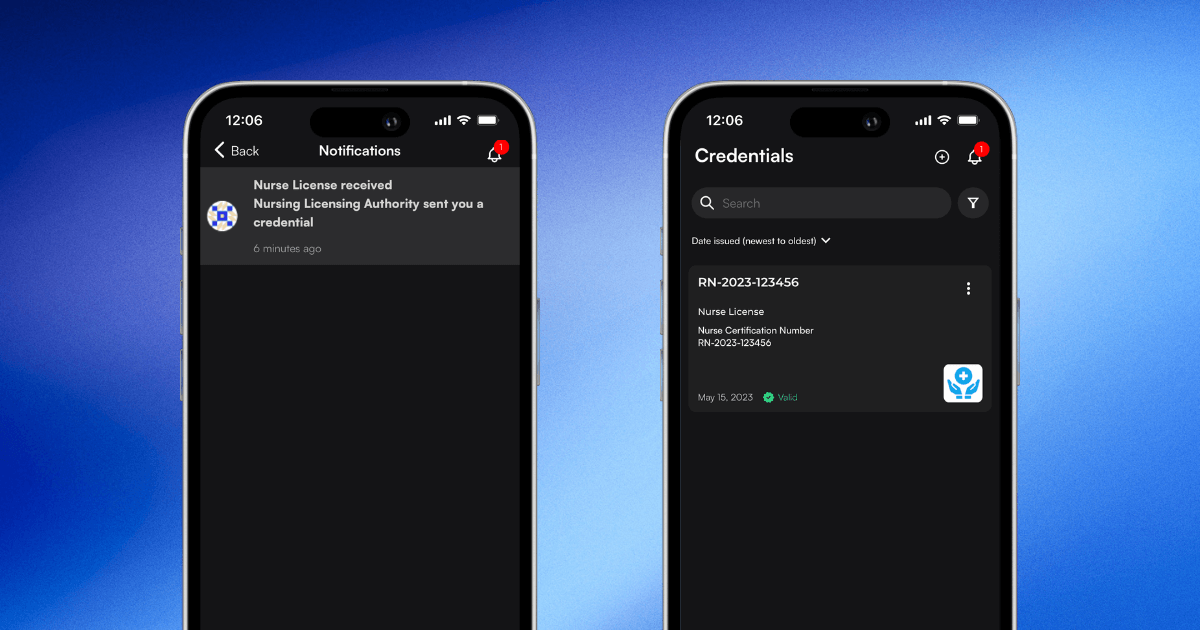 With Dock's white label wallet, organizations can simply customize Dock's pre-built digital wallet rather than investing a lot of time, money, and resources developing their own wallet from scratch for their users.
Benefits of Dock's White Label Wallet
Easy integration to get faster to market
Helps with data compliance
Automatic wallet updates
Cost-effective
Enhanced security and privacy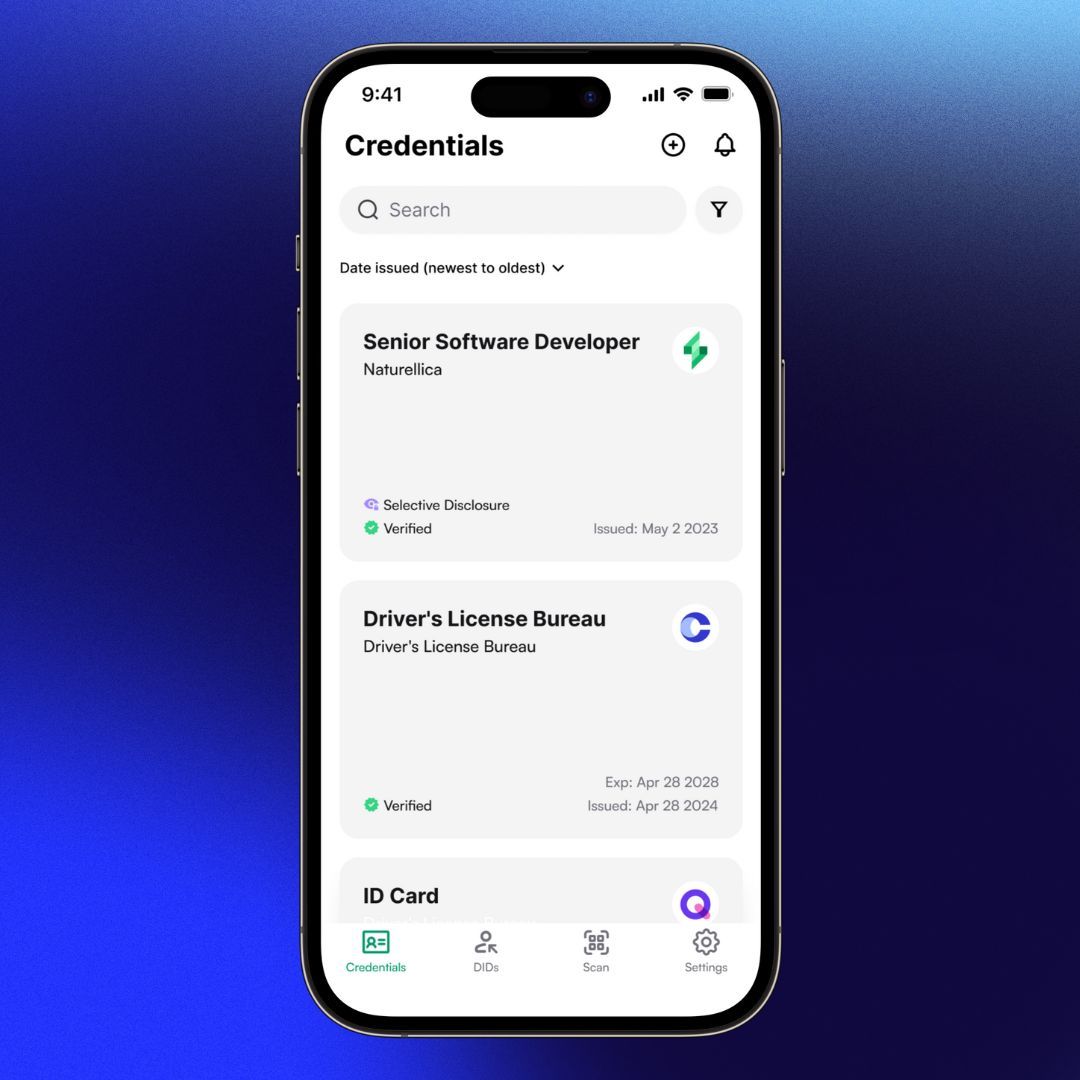 Threshold signatures are a type of digital signature that requires the agreement of multiple parties, rather than just one, on the credential being signed in order for it to be issued to a recipient. This makes them useful in a wide range of applications, from identity management to safety inspections.
Use case examples
Distributed identity management systems
Product approvals
Health and safety inspections
Petition systems
The sub-accounts feature was built and designed based on feedback from Dock's customers.
The ability to create sub-accounts is an important feature for many organizations because it provides them with enhanced security, better data segregation, and improved user management capabilities. Sub-accounts are often used by organizations (resellers) offering digital identity and Verifiable Credential features and services to their own customers on their platforms.
Benefits of Sub-Accounts
Improved data segregation for reports and billing
Increased security and privacy
Easier auditing
Easier to securely delete user data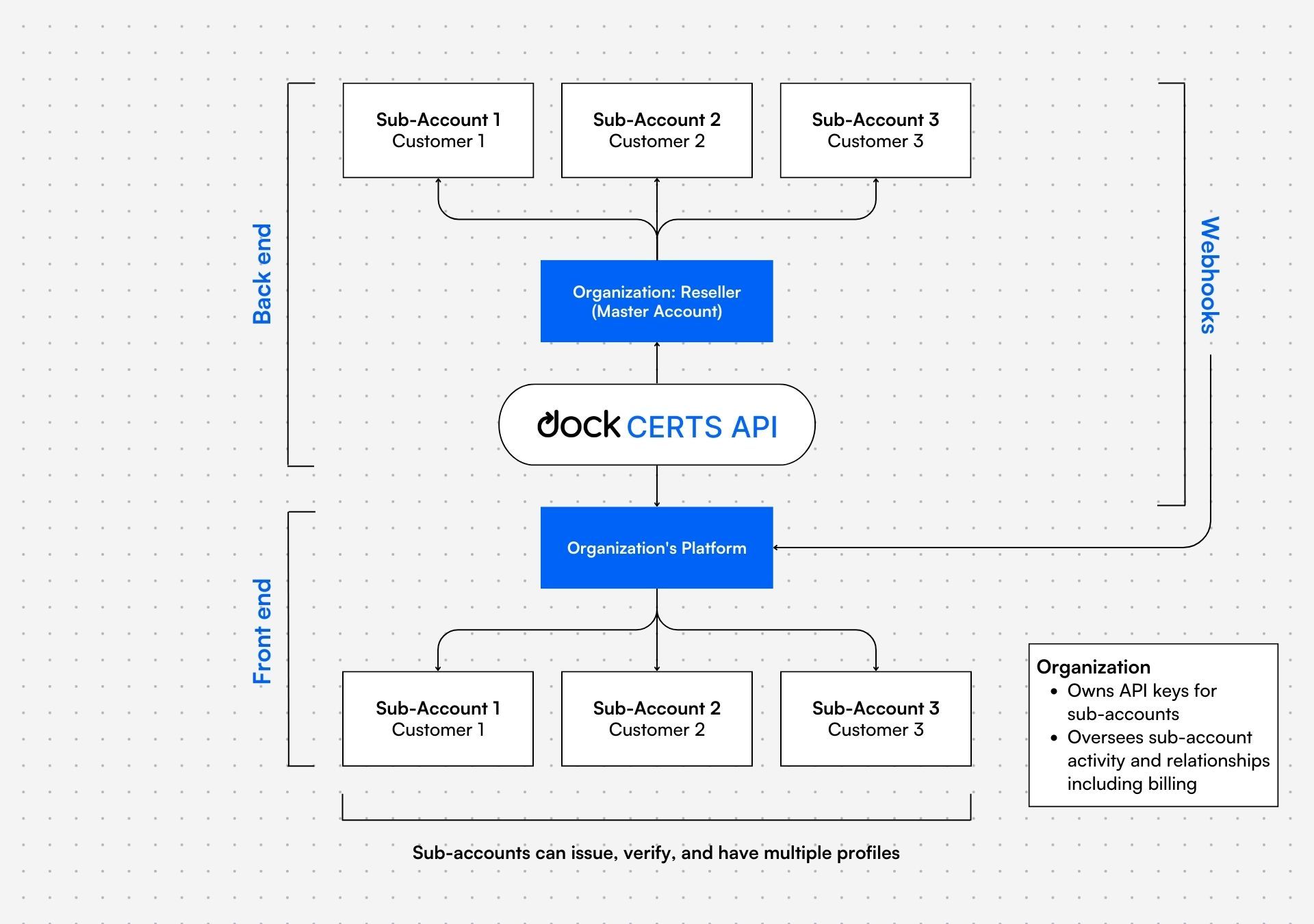 Events
Dock Sponsored the Decentralized Identity Hackathon did:hack
did:hack took place on June 5-8 where 140 participants worked on decentralized identity projects. As a sponsor, Dock gave a presentation about Verifiable Credentials, and answered questions from participants. It was wonderful connecting with people who are excited about building decentralized identity solutions.
Dock CEO, Nick Lambert, and COO, Elina Cadouri, joined the 36th bi-annual Internet Identity Workshop (IIW) on April 18-20, 2023 in California. IIW is a community-driven event that brings together a diverse group of individuals interested in digital identity.
Among over 300 participants, Nick and Elina met with representatives from government, companies, and researchers.
Nick and Elina did a demo of the Certs Web App, our no-code Verifiable Credentials platform, and they got great feedback and engagement. Some people were even surprised to see a no-code solution that non-technical people can conveniently use because many of the current products on the market are mainly used by developers.
Key topics that were discussed:
Governments' digital identity strategies
Product market fit for decentralized identity and Verifiable Credential technology
AI impacts on the industry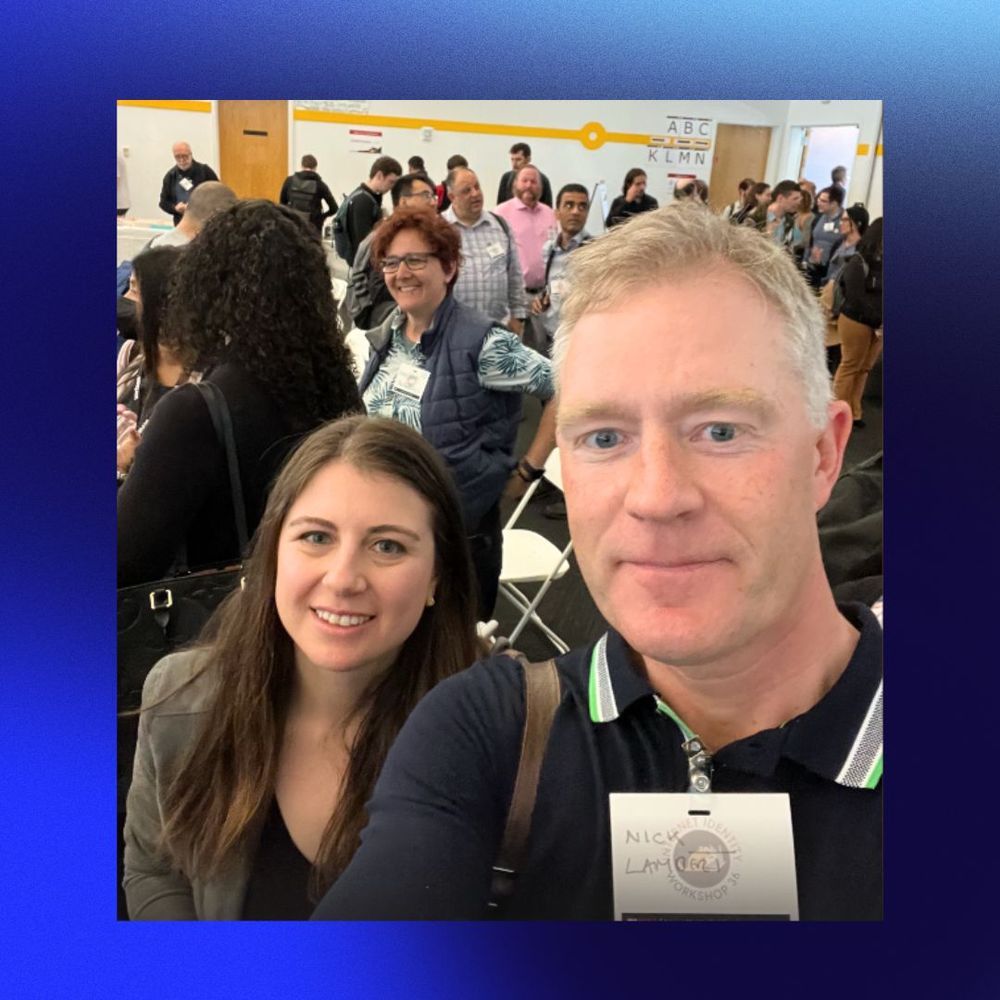 What's in Store for Q3?
Check out our roadmap to stay up-to-date with our innovative solutions and see the evolution of our offerings.
About Dock
Dock is a Verifiable Credentials company that provides Dock Certs, a user-friendly, no-code platform, and developer solutions that enable organizations to issue, manage and verify fraud-proof credentials efficiently, securely, and at a lower cost. Dock enables organizations and individuals to create and share verified data.